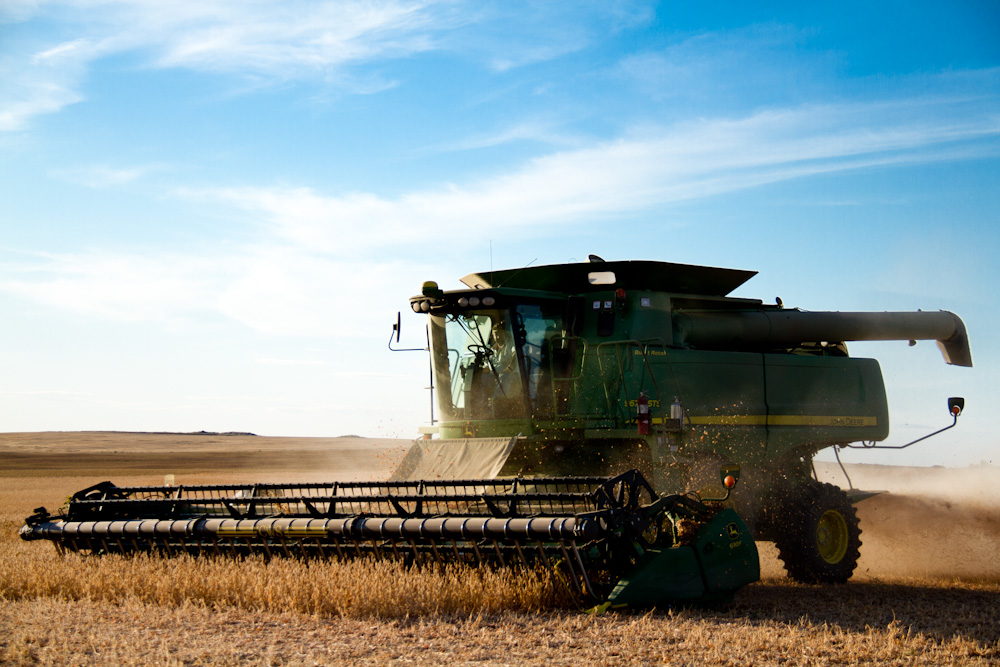 10. You will become very good at directions, landmarks, and where people live… Because when your husband tells you he's in the southwest corner of the field to the south of the "such and such farm" and needs you to bring him something, you will need to be able to find him. Ladies, ask for a plat book if your county does that kind of thing.. It makes your life MUCH more simple.
9. A majority of the conversations during your meal time will be about farming. Farm talk will become table talk during supper. You will get to hear all about crops, equipment, weather, prices… No farm topic is off limits.
8. Date nights during planting and harvest = time in the tractor or combine with your husband. Dates during any other time of the year besides winter = checking crops. If you want to see them or spend time with him, this is where you will be.