The Touring Pro Division Finals kickoff Monday night in Denver. Photo by Andy Watson / BullStockMedia.com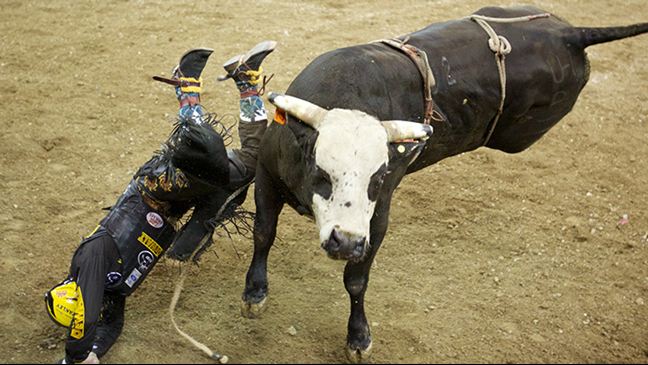 FORT WORTH, Texas ― For Reese Cates the 2013 Touring Pro Division Finals in Denver isn't just a three-day event highlighting a week-long run of dates, it's also a time for celebration.
Cates celebrated his 25th birthday on Sunday in Chicago before boarding an evening flight to Colorado as he and dozens of others continue one of the busiest weeks of the year for the PBR.
The El Dorado, Ark., native is hoping things go better than they did when he celebrated his 23th birthday in a local hospital after breaking his jaw in the first long round.
"It's a big event," the 2008 Rookie of the Year said.
In past years, the Denver event, which is immediately followed by another TPD event in Pueblo, Colo., is on the heels of the season-opening Built Ford Tough Series event. This year, it follows the second BFTS event and takes the top riders west from Chicago before they head south to Atlanta, Ga., next weekend to round out a nine-day stretch and 10 for a few riders.
"Some guys thrive off of it and other guys, it kind of bothers them," Cates said.
However, everyone agrees the momentum in Denver can make a big difference on their season.
It's precisely why 26 of the 35 riders who were in Chicago this past weekend will also be in Denver.
READ MORE