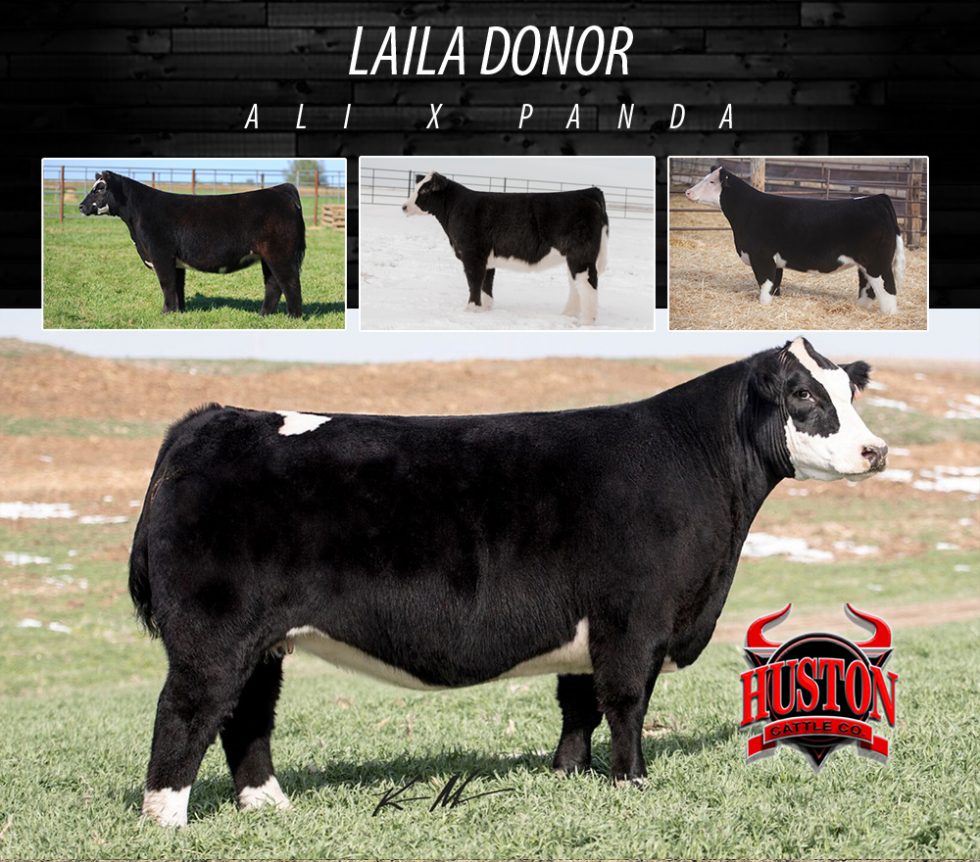 Selling: Pregnancy
Recip: 88 (5 to 7yr old Maine Angus)
Donor Dam: Laila – Ali x Panda
Calf Sire: Red Rocky
Due Date: 3/20/19
Comments: Laila has raised multiple high sellers in the last year or 2 alone. Including the 3 heifers in the pictures, a $20,000 Style, a $8500 Here I Am, and a $10,000 Monopoly Just to name a few. Consistent quality is expected from Laila. You will like these when they hit the ground.
Seller: Huston Cattle Co – Mike Huston 309-368-2615
Sale Consultants : Todd Caldwell 309-253-5729, Jared Boyert 330-416-4150, Mark Copus 940-704-1853, Tim Heckman 309-255-0199, Jake Bloomberg 309-368-8525, Laramie Priest 254-855-2133, RCC Bulls 515-480-6896, MLC 515-450-2800, Mark Hoge 309-255-2735, Dave Duello 307-220-3645, Jacob Tusa 979-324-9326
Sale Format: Bidding starts at $2500 with increments of $100 up to $3500, $250 after that.