Monopoly continues to dominate the industry with winners & high sellers.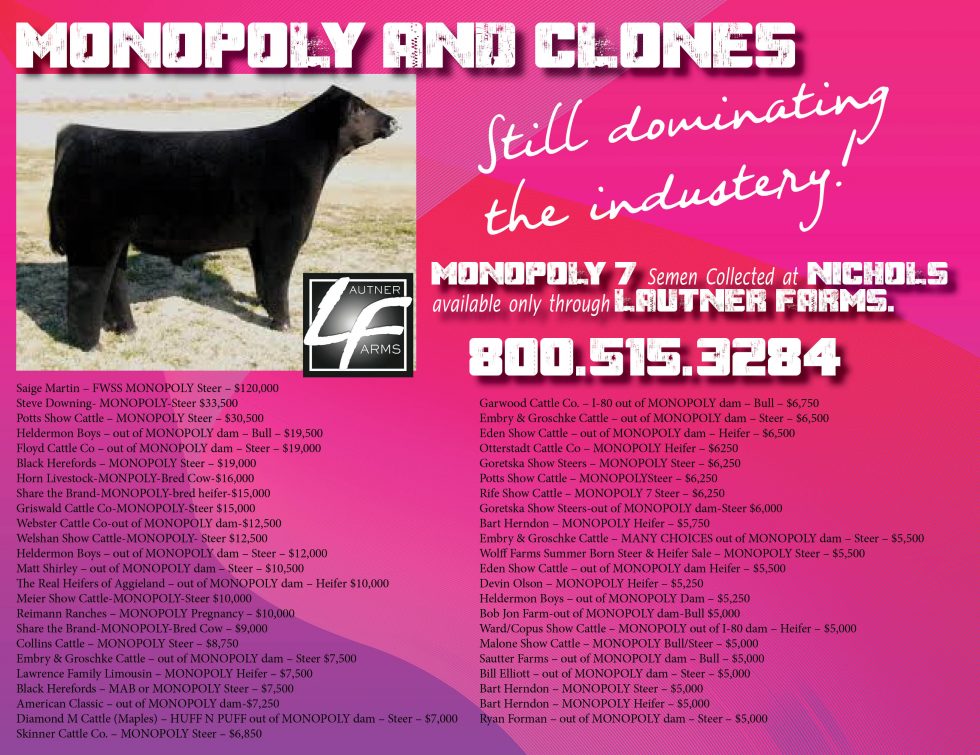 Thunder, one of the BEST sires he has had on lease from Lautner Farms. Korky Wise & Larry Anderson approve of THUNDER.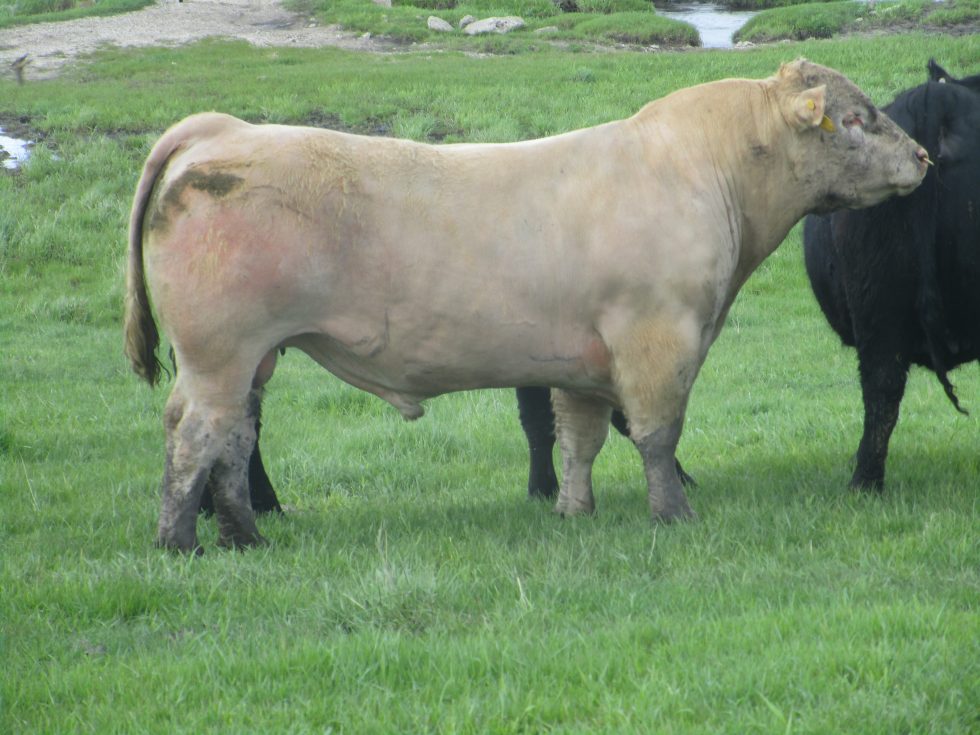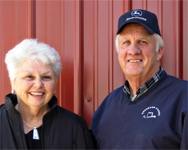 Garrett Kalvig jumps on board the Lautner Farms team. Garrett is carrying Lautner Farms semen give him a call 319-504-9020.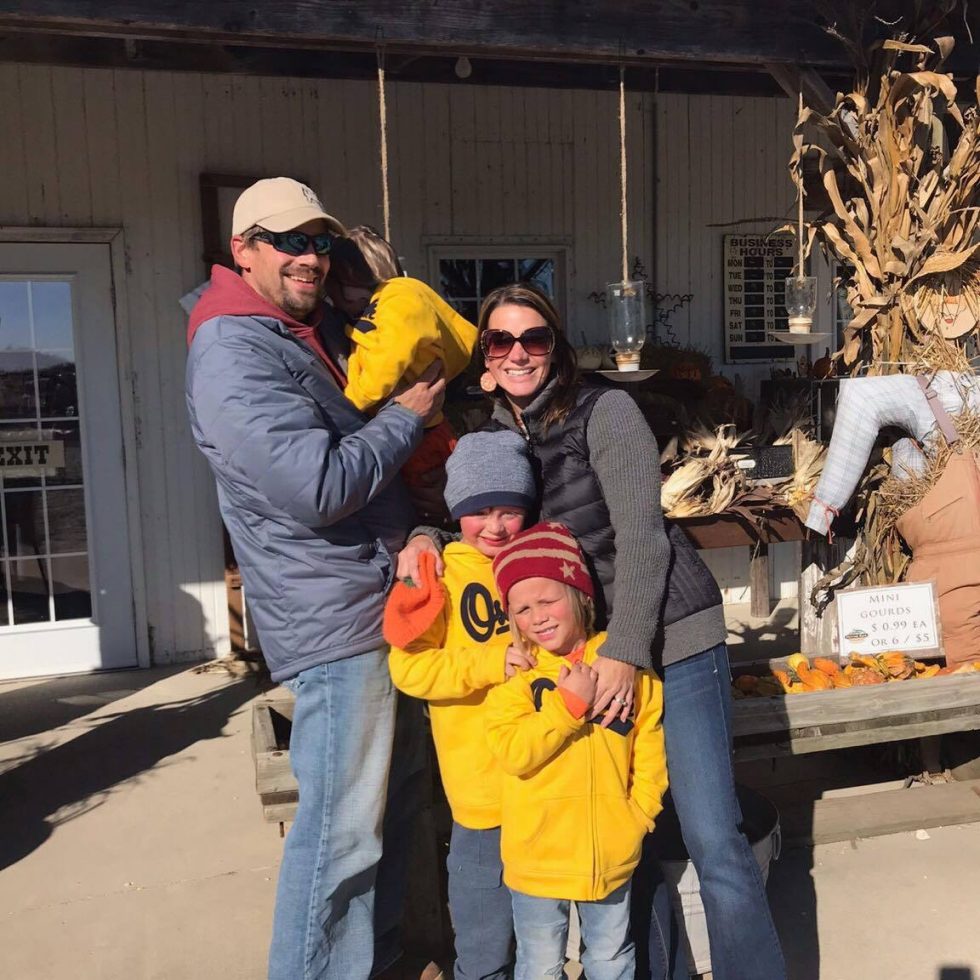 I-80 still making his mark on the Maine-Anjou Breed. Still the #1 sire for calving ease.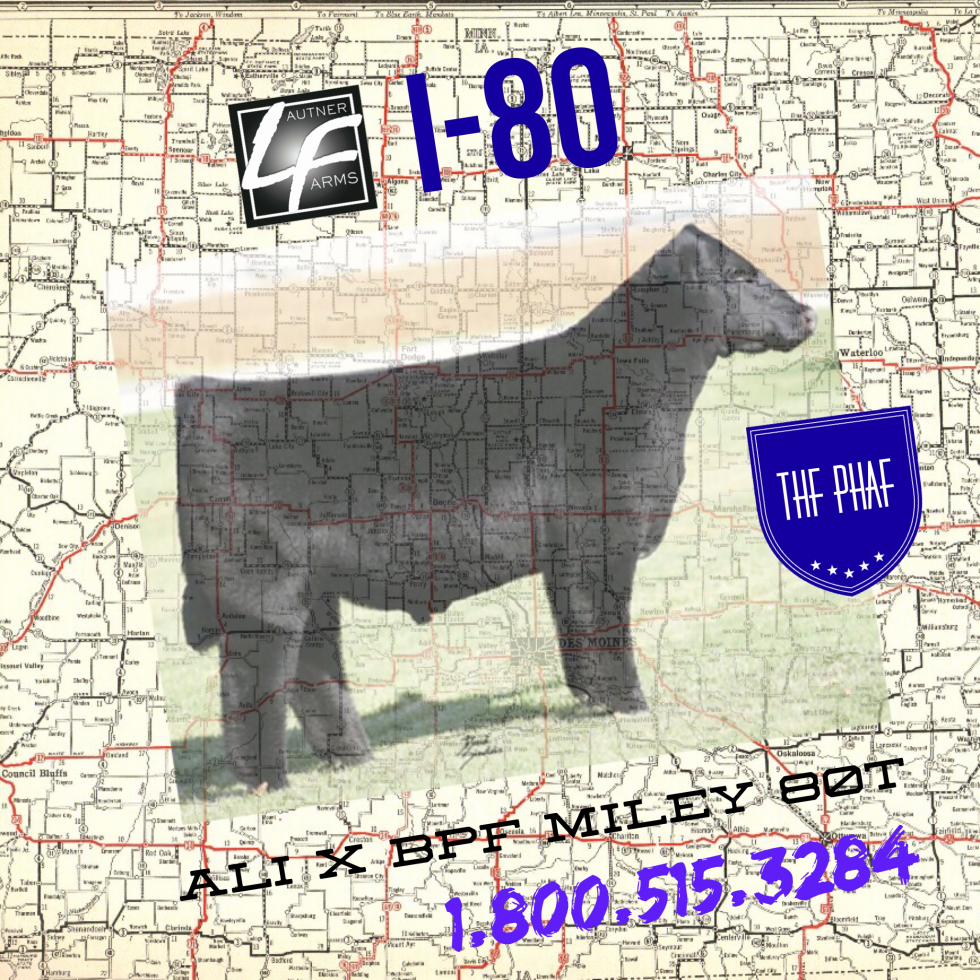 Trust in Me calf reports are outstanding! Order your TIM semen today! 800.515.3284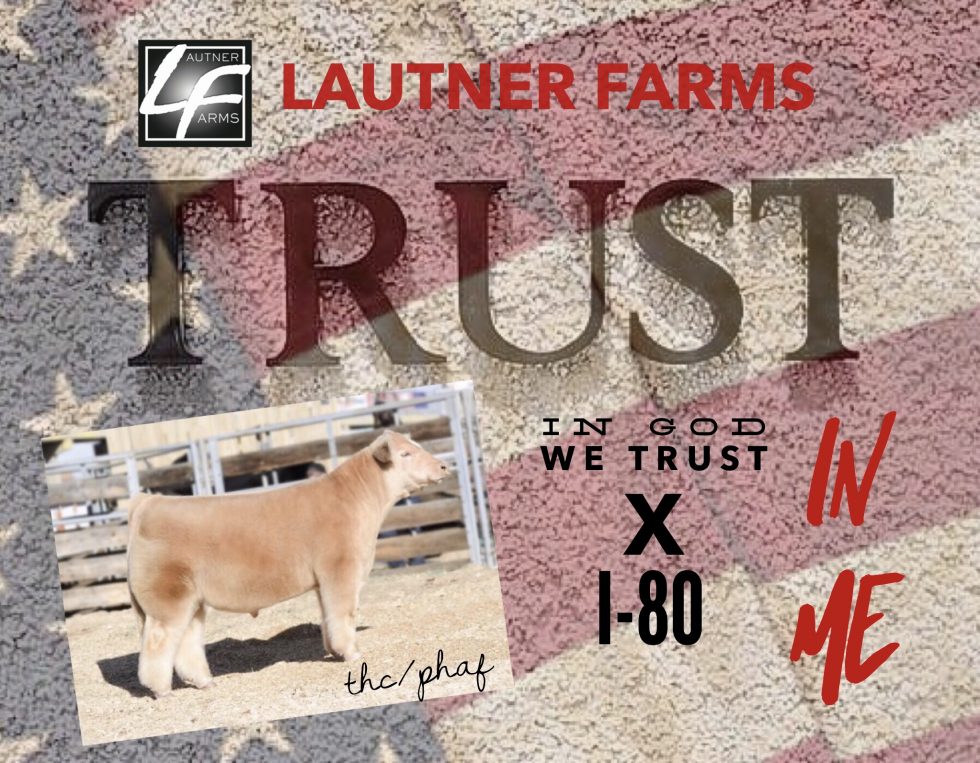 Todd Caldwell "Clean and Dry" American Royal Champion sired by Heatwave was one of Caldwells favorite steers to ever work on and show. Listen to him on Spotify Stock Talk.
U.S. Corn Farmers have the most corn acres left to plant on this date than they have ever had.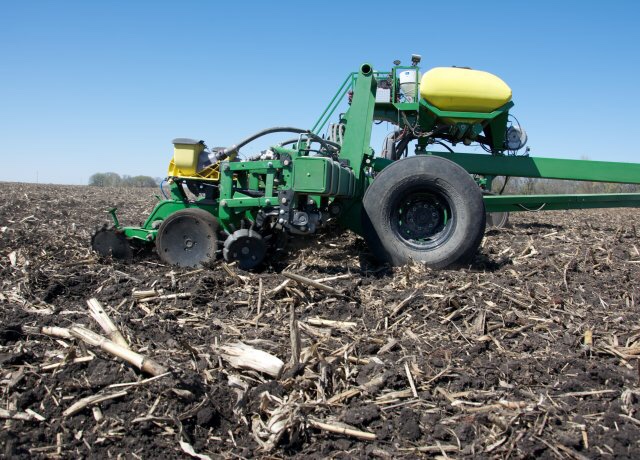 Dakota Gold the obvious proven choice for carrier and non-carrier cows.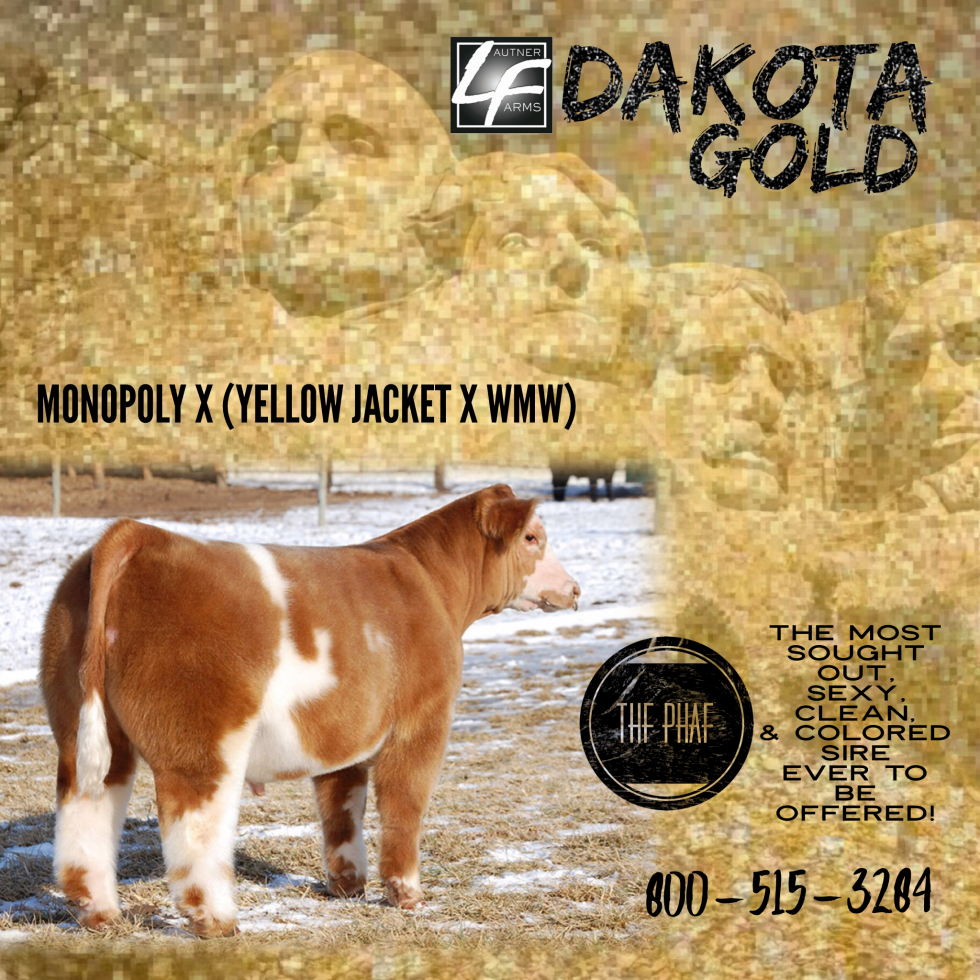 Farm Visits were under way in South Dakota, by Dax Lautner!
Red Rocky Clones are the hottest Red sire of all times! Semen demand is high so be sure to order your semen today! 800.515.3284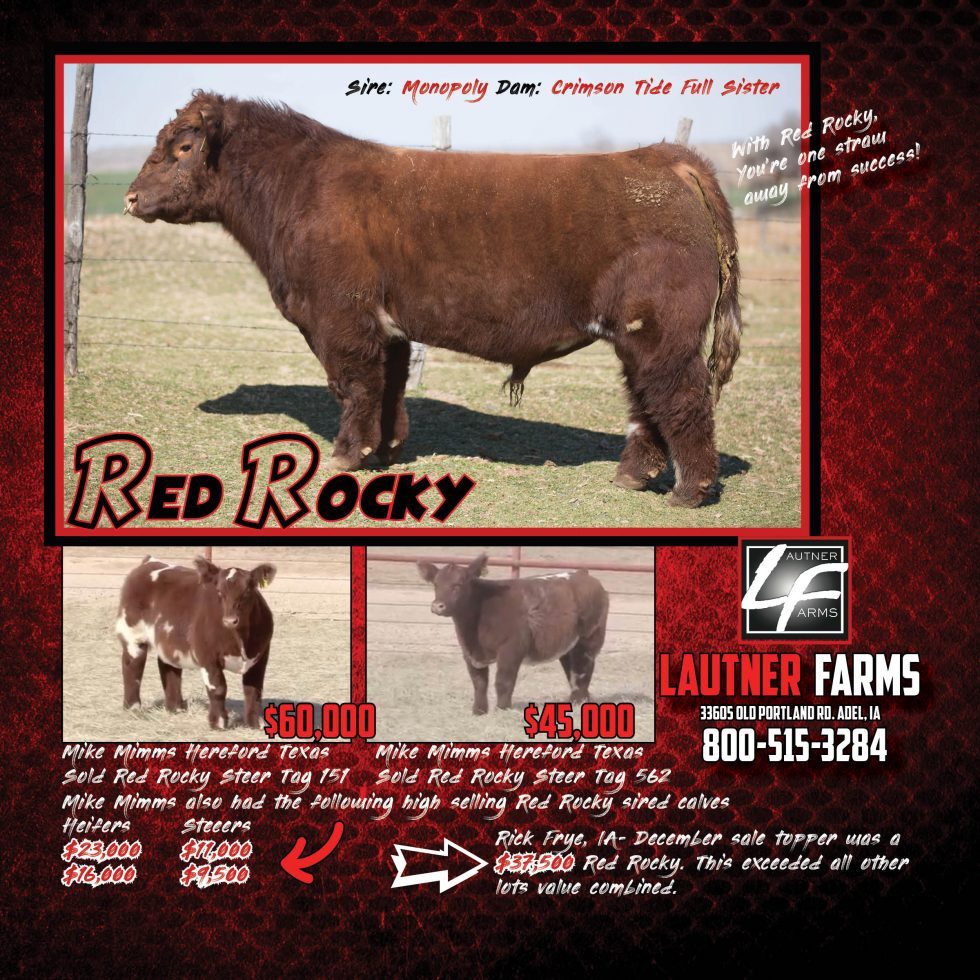 Honest Abe is siring them stout, will be making champions even in the slick sheer shows!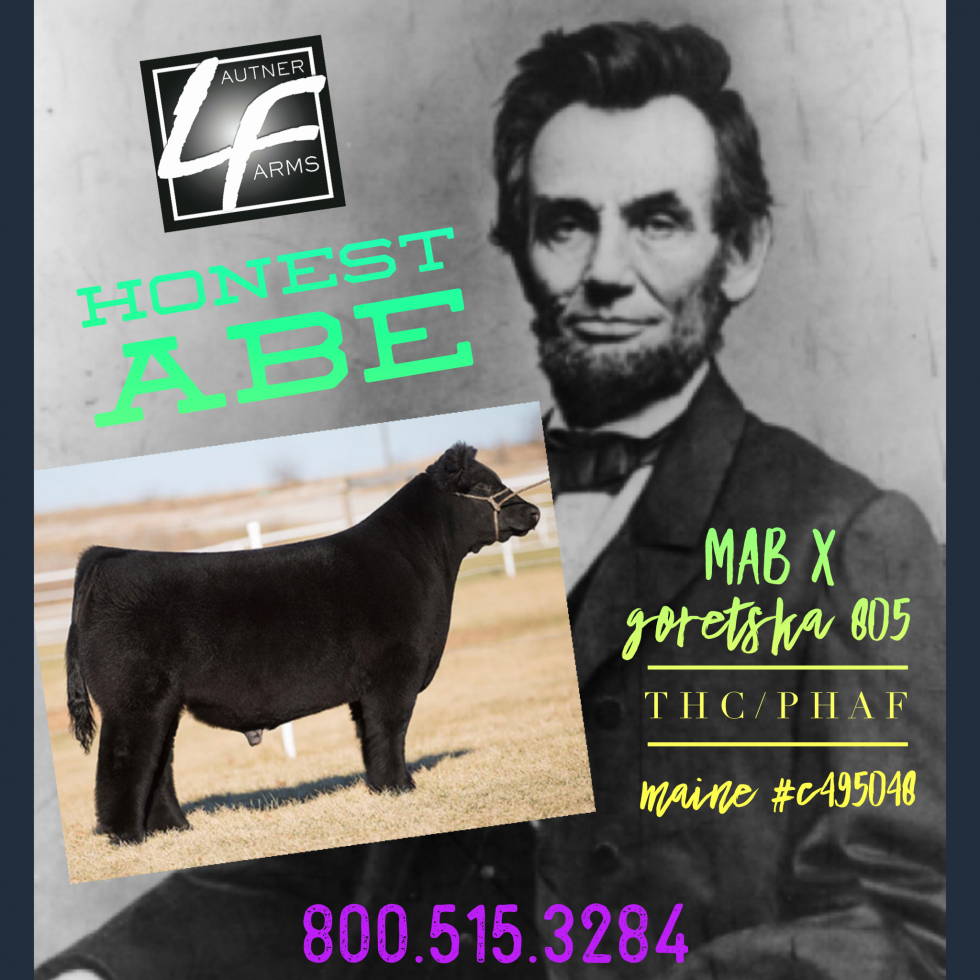 Use 805 Free on your carrier cows! 805 Free has plenty of hair, bone, & style!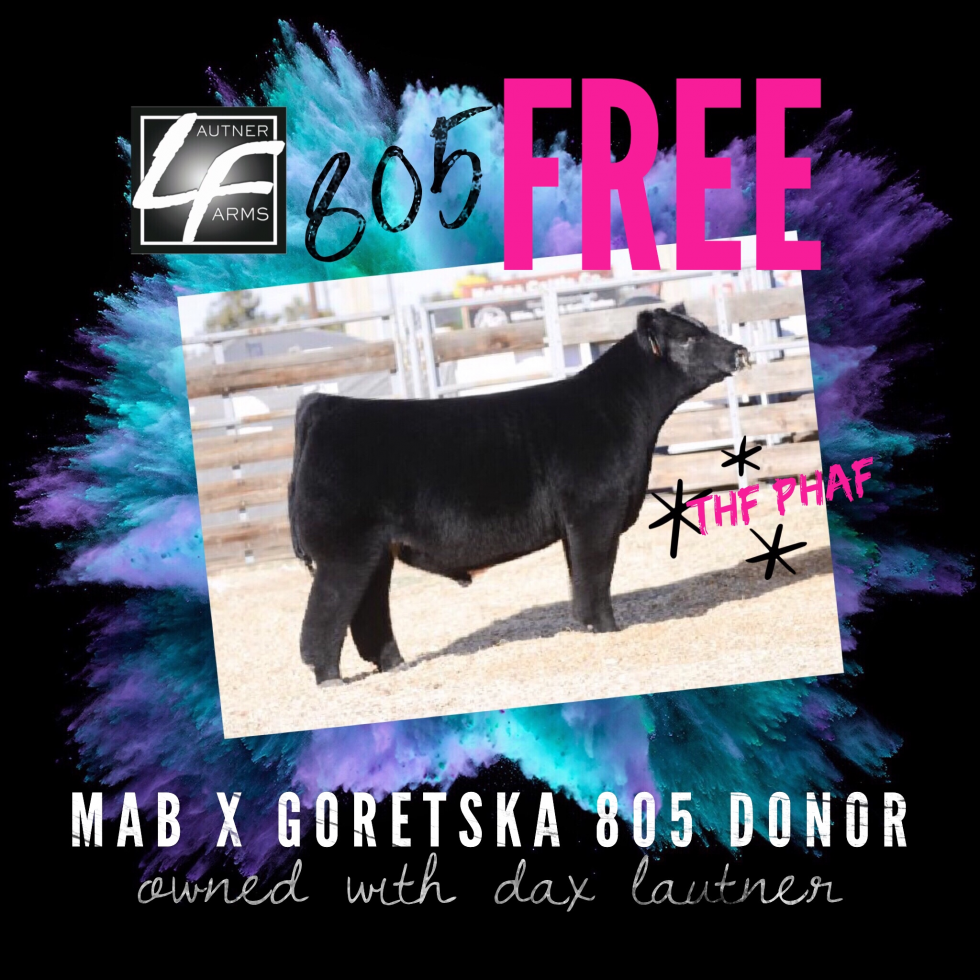 Front & Center is the leading sire of 2019! He is working great on carrier & non-carrier cows. Korky wise Flushed 9 out of 14 Cows to FRONT & CENTER.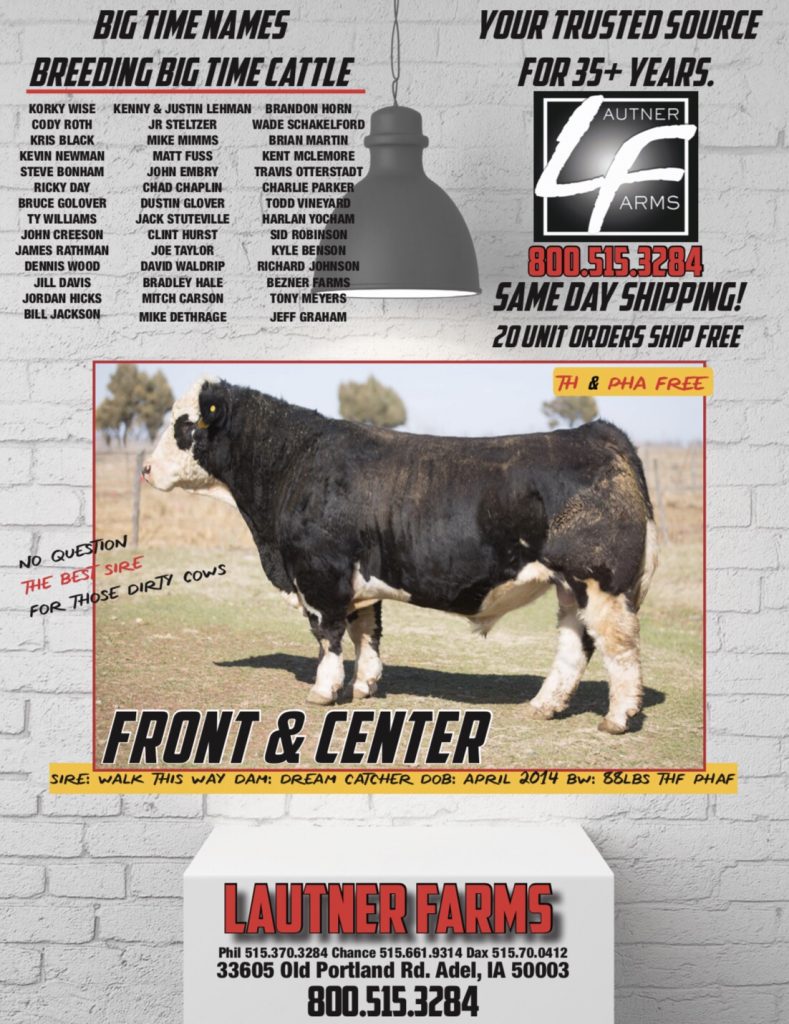 Be sure to check out the New for 2019 bull videos in our 2019 sire directory by scanning the QR code.
2019 Spring Intern Mattea Schockling joins us at Lautner Farms from Caldwell, OH.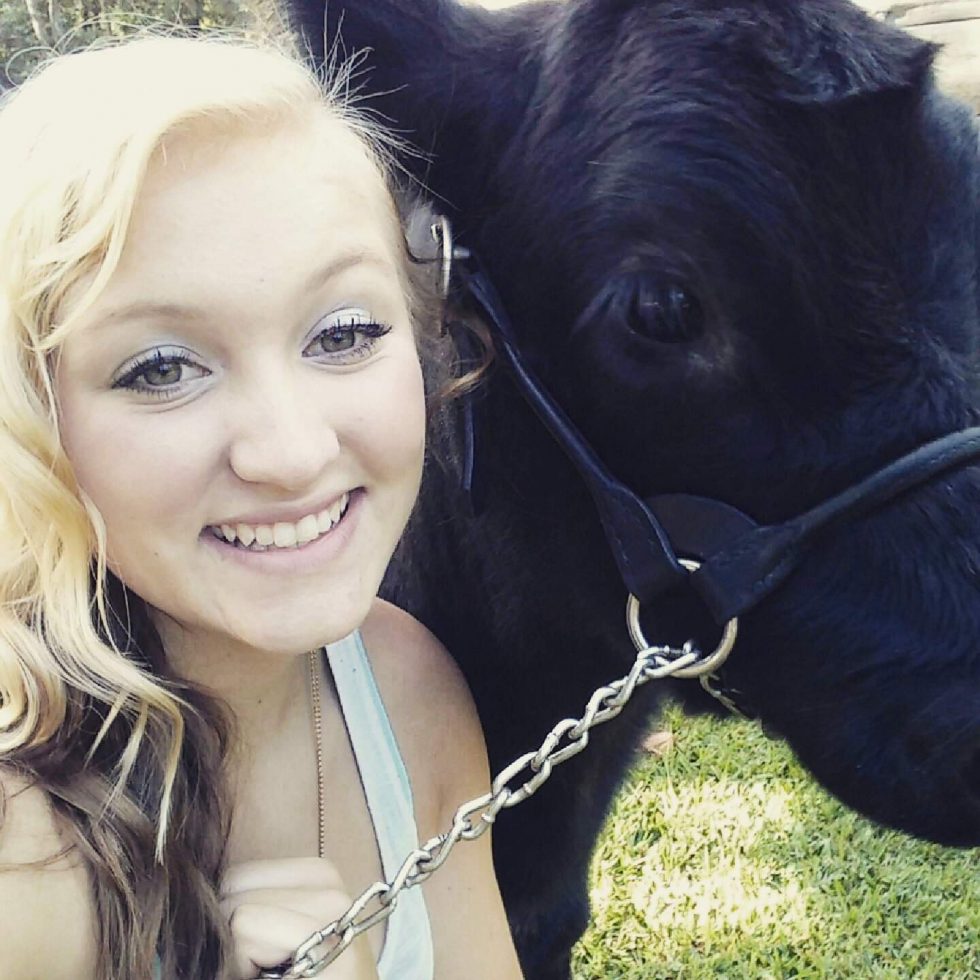 Be sure to check out the 2020 NWSS Livestock Scedule Online.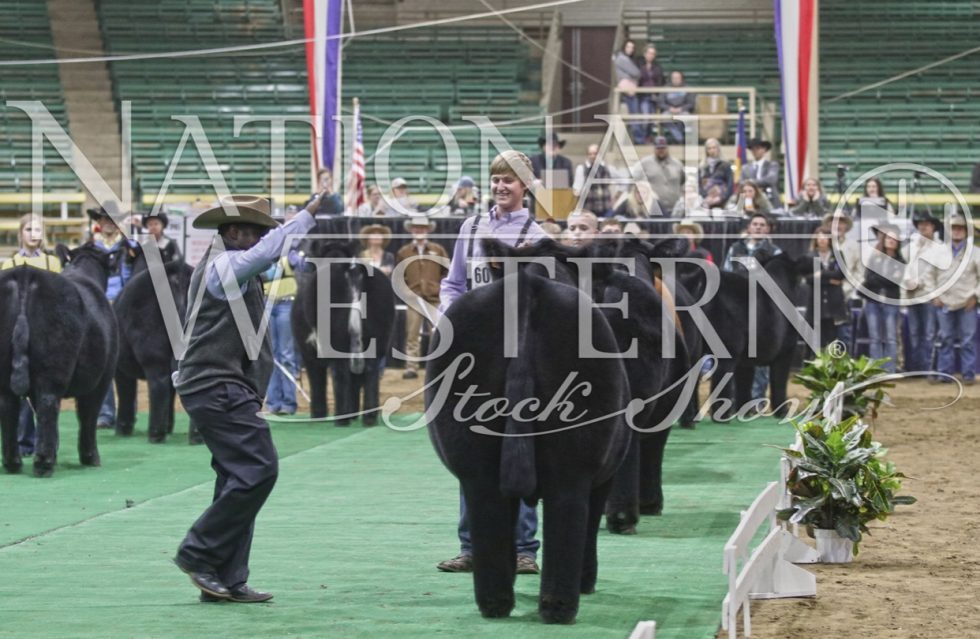 On May 13th there was 86 days until the Iowa state fair!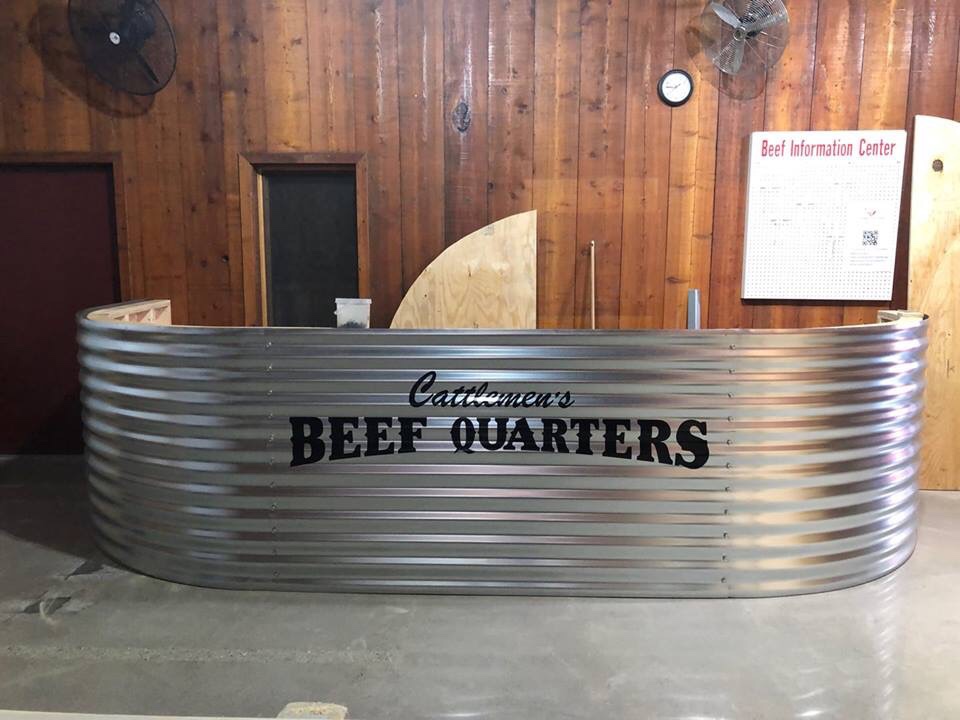 2019 American Royal judges were posted.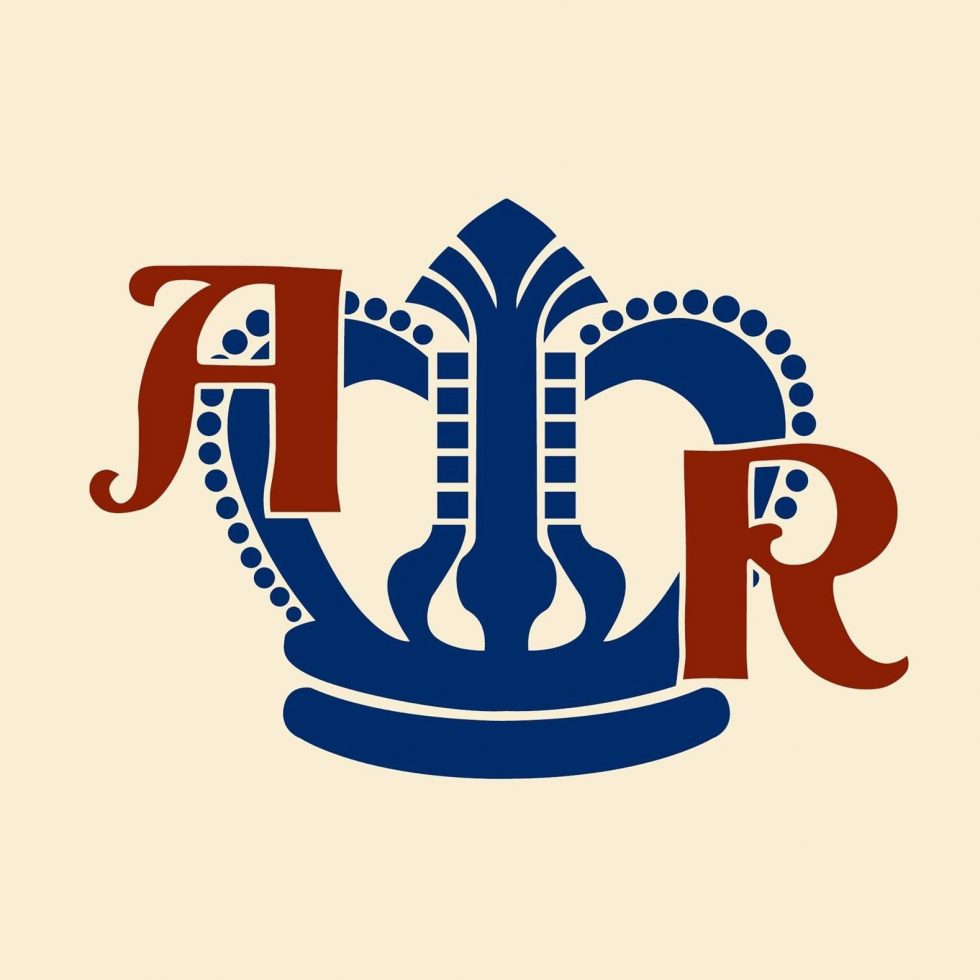 Huff N Puff is now registered as 4.99% Chi #395865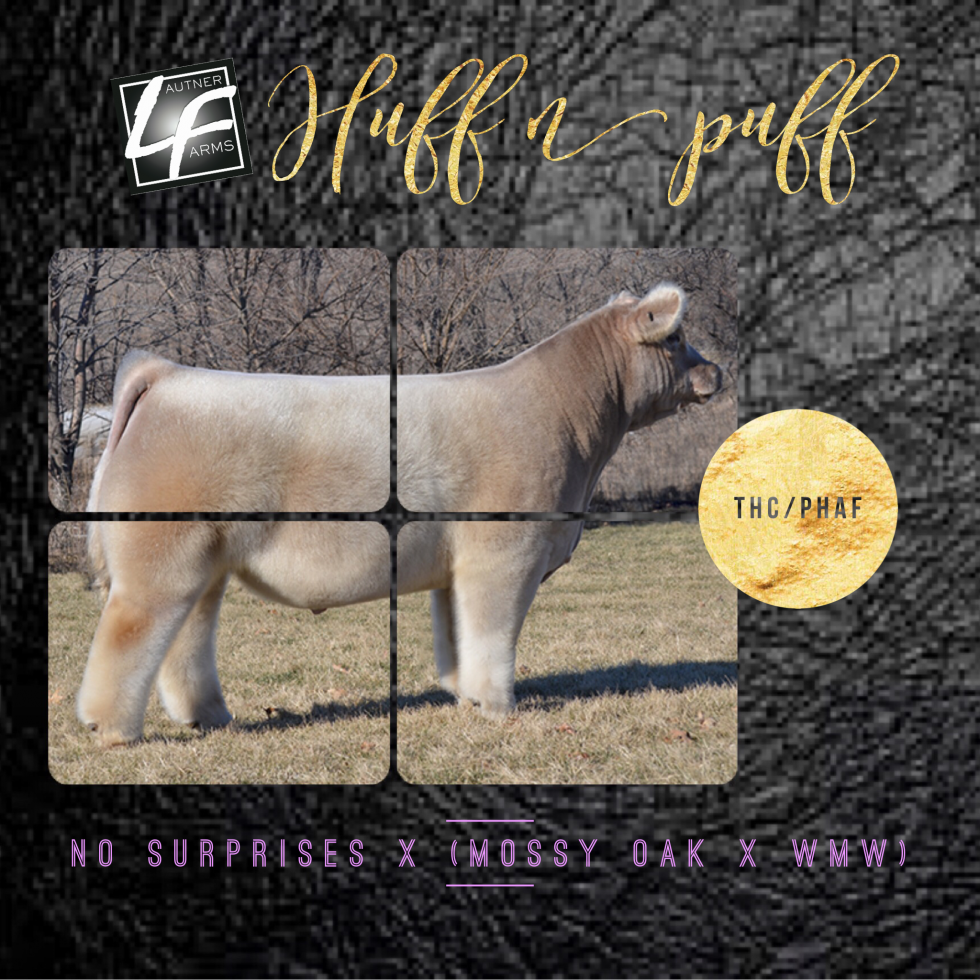 Semen Available on Simply Safe, new sire for 2019, Daddys Money x Man Among Boys. TH PHA & DS FREE.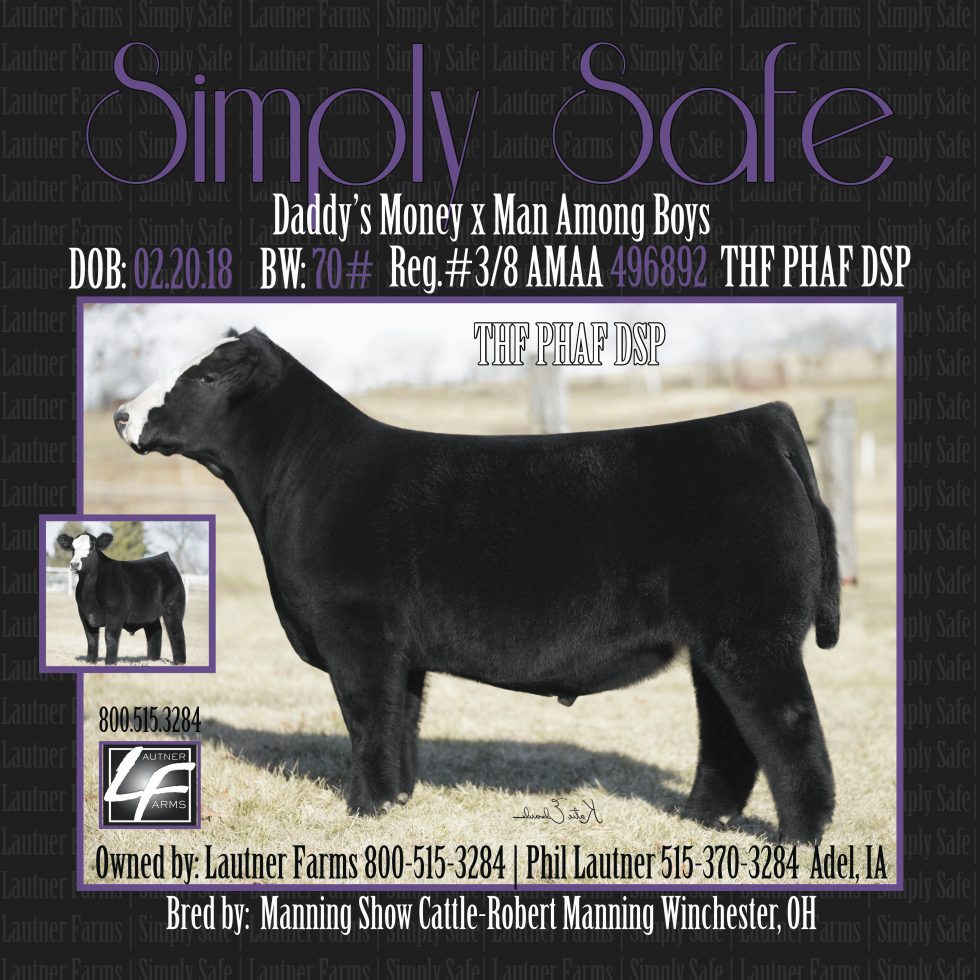 Monopoly 7, also being refered to as M7, semen being collected at Nichols is only avialable through Lautner Farms.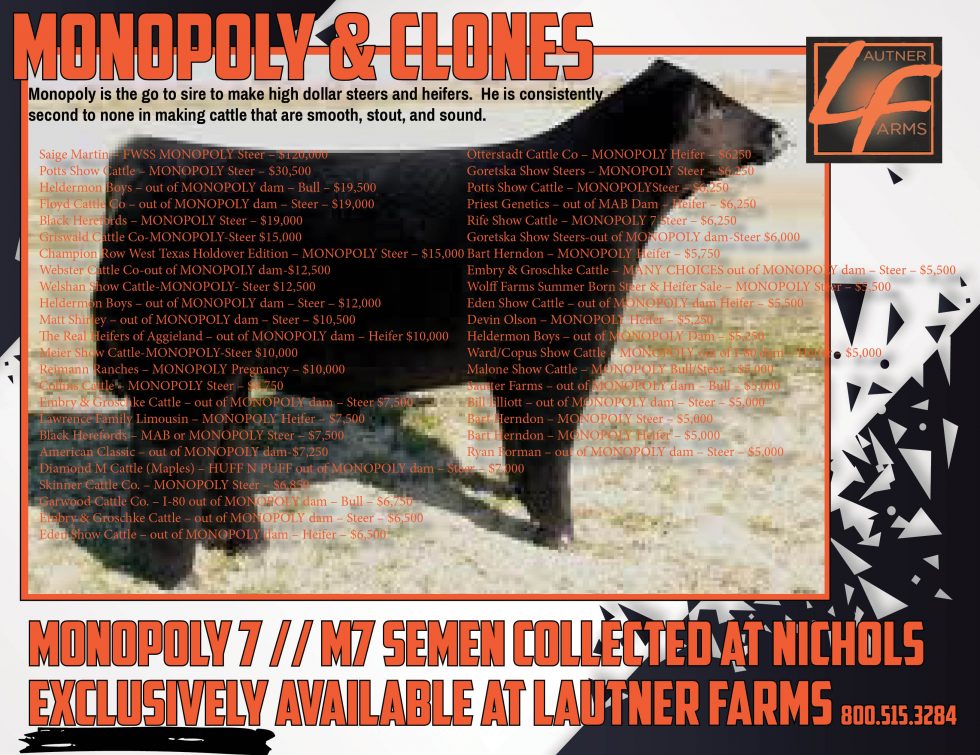 Embryonic loss is the greatest economic loss in the beef cow/calf industry. May 9th we posted a link to further educate you on this topic.
We can't say this enough but FRONT & CENTER is the sire to use! Floyd Cattle sold a Front & Center sired steer for $17,000.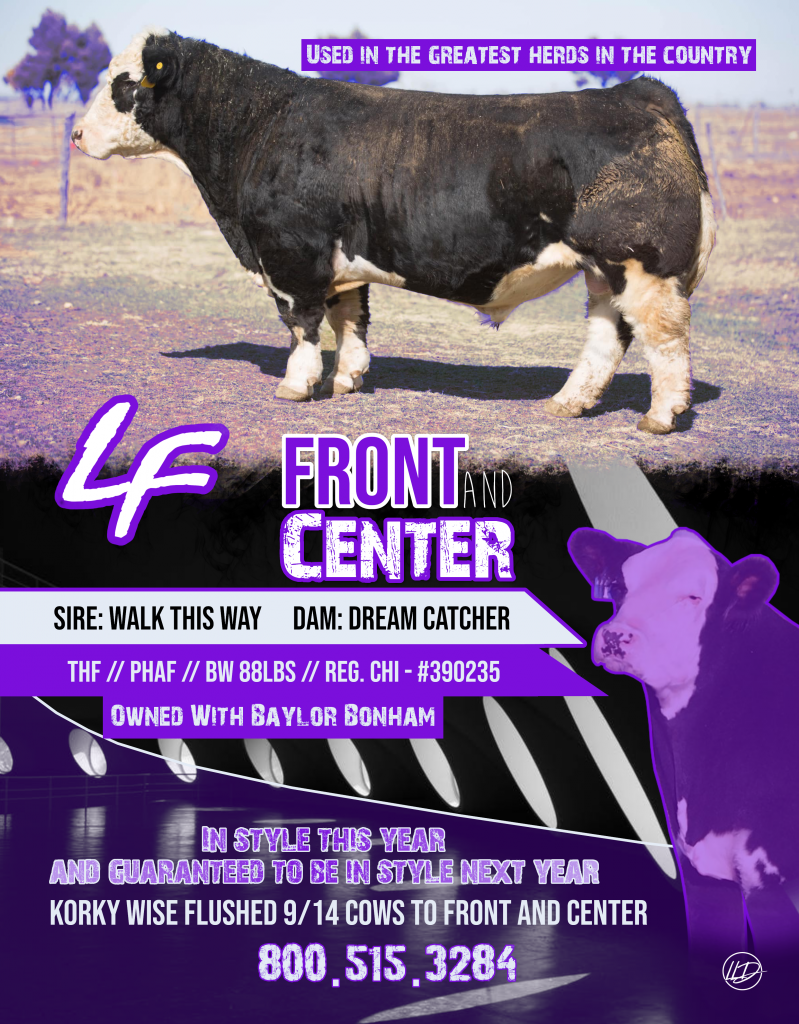 New to Lautner Farms bull battery: Maternal Made 2 : Full Brother to Maternal Made sired by Mercedes Benz and out of NMR 0/04x (Irish Whiskey) dam.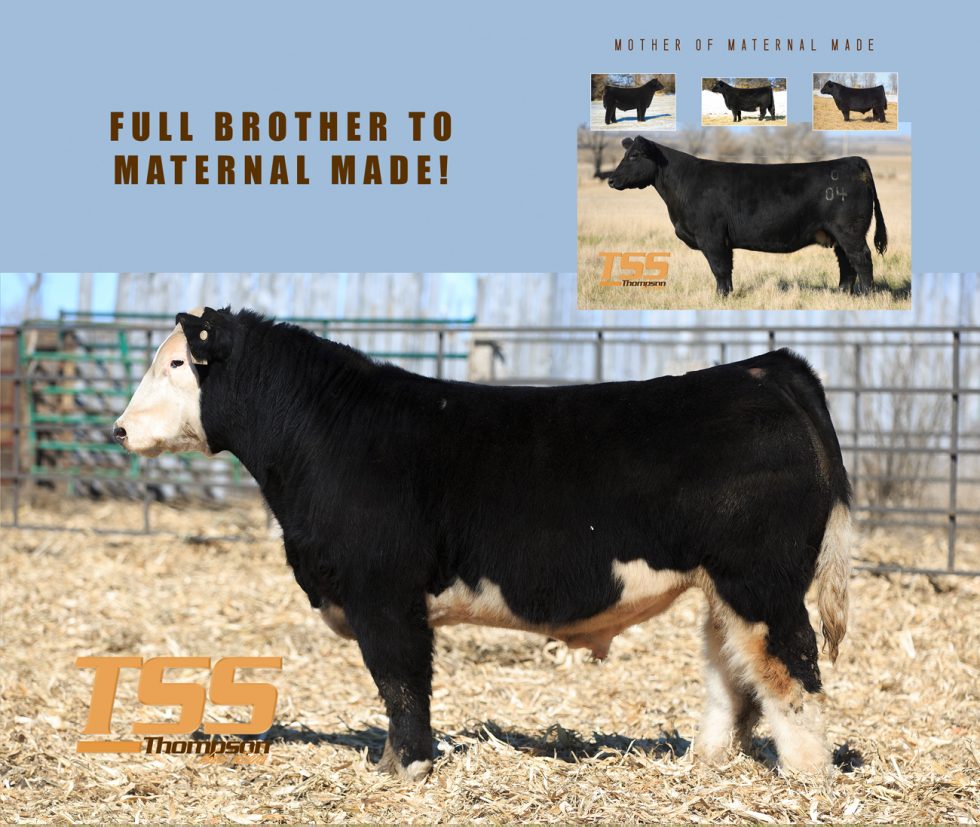 Also many calves sired by Lautner Farms sires sold across the online auction sites. Be sure to check out or High Sellers Tab!