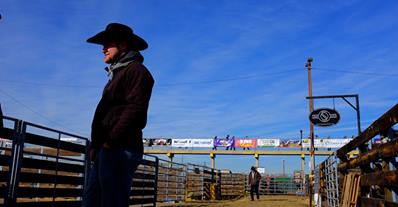 DENVER — Just a few miles from the midday bustle of this city's hip downtown, a pen of black-hided yearlings trotted into a dusty arena, as a crowd of burly men in cowboy hats looked on silently.
"I'm in the market for some heifers," whispered one cattle rancher, eyeing the animals up and down. "If the price is right, I'll be buying."
For more than a century now, the National Western Stock Show has been a proud totem of the old frontier — a place where rodeos, ranching and cowboys still live and breathe, even as Denver's cow town roots have long since faded.
These days, as lofts and breweries spring up in the once blighted industrial neighborhoods near the old stockyards, the show has also become a colorful illustration of just how strikingly life on the range has changed. And there is perhaps no greater example of this shift than cattle ranching.
As suburbs around the West have crept farther out onto the plains and the cost of raising cattle has risen, the number of cattle has dwindled to the lowest level since 1952, according to 2013 data from the United States Department of Agriculture. Years of drought have also left pastureland harder to come by, ranchers say.