By Myron Medcalf | ESPN.com
Iowa finishes, grows in key win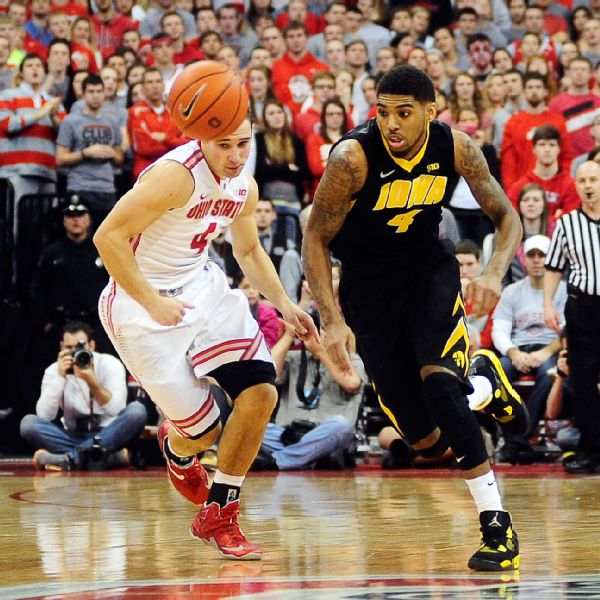 Last season's Iowa squad would not have won Sunday's game at Ohio State because it would not have finished.
The 2012-13 Hawkeyes were a frustrating bunch. Although clearly boasting a strong roster, they didn't know how to win big games, how to finish them.
The latter is all that matters in college basketball.
Wichita State was down by 19 points at Missouri State on Saturday. But the Shockers finished.
Michigan State was down by 10 points against Minnesota in East Lansing on Saturday, too. But the Spartans finished.
Wisconsin faced an 11-point deficit at halftime of a win over Iowa last weekend. The Badgers also finished. The Hawkeyes did not.
That's why No. 20 Iowa's 84-74 win at No. 3 Ohio State was such a meaningful victory for the program. Sure, it's the team's first true signature win of the season. And even though it's early in the conference season, the win puts the Hawkeyes in solid position for Big Ten contention.