Freese-Notis Weather, Inc.01/02/2014 @ 7:49am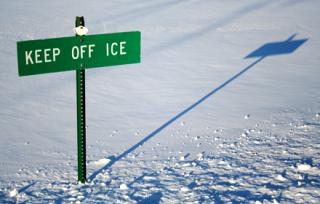 One of the coldest mornings of this winter is currently upon us. Many areas across central and northern Minnesota are -15 to -30F with a few locations, including International Falls, dropping below -40F!
With a very cold airmass in place today temperatures will be running 15-30 degrees below normal across the central and western Midwest, with areas across the eastern Midwest east into New England also running below average.
A few to locally several inches of snow will fall across eastern Indiana, Kentucky, northern Tennessee, and Ohio through the day with significant accumulations expected across New England as a low pressure center develops south and east of Cape Cod. This departing storm system will tap into a reservoir of -30 to -40F temperatures across Quebec and drive it south into the Megalopolis by Friday, resulting in the coldest weather so far this season.
Across the Midwest, cold weather will linger although moderation will take place across western areas as winds become gusty from the south. Friday night into Saturday the Polar Vortex over central Canada will be shunted south by high pressure across the Arctic Circle. As a result, a powerful cold front will plummet south first through the Northern Plains. It will then enter the northwestern Midwest by Saturday morning. Temperatures will tumble during the day Saturday from Iowa north and west into the Northern Plains.