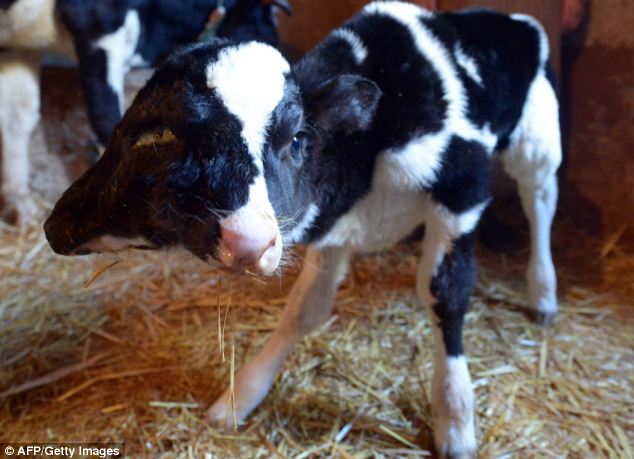 A village in northern Morocco has been shocked by the birth of a two-headed calf.
Born on December 30, the young animal was named Sana Saida, which means 'Happy New Year' in Arabic.
Since its birth, the creature has been attracting a lot of attention, with locals of Sefrou, a village less than 20 miles from Fez, flocking to the farm to see it.