# of Units: 5
Bull Name: Dakota Gold
sale link: http://www.maxanet.com/cgi-bin/mnlist.cgi?hunker49/category/ALL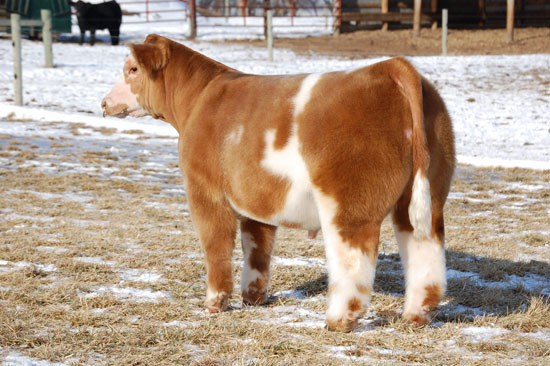 Dakota Gold is the most fought over, sexy, clean and colored sire to ever be offered. He was the high seller, commanding $76,000 in January on the Paulsen/Voegele"Peep Show" bull sale. Study his video closely, he reminds us of our best crossbred carrier bulls. Plus, he combines some of the most popular bloodlines (Monopoly x Yellow Jacket) in the business. Dakota Gold is the obvious choice for carrier and non-carrier cows. Order early as demand has been fierce and orders will be filled in sequence of when they were received.