Sale ends 12/5 on CW Online Sales!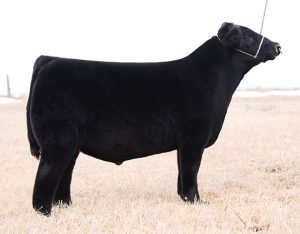 Lot 1 
60 Day Fall Lease 
Maine Event 
Sire: Middle Man 
Dam: PRV MS Mad Money 2254Z
DOB: 3.24.2016
Breed: 75% Maine – 472833
THF – PHAF
Notes: This is a 60 day FALL Lease for Maine Event. The Lease may begin as soon as 12/10 and must be completed by 3/1/2018. All bull leases must follow Lautner Farms rules for leases. Please call 800-515-3284 with questions. 
Maine Event is sired by the popular Middle Man. Raised by Par 5 Cattle Co. 
Bull is located at Lautner Farms | Adel, IA