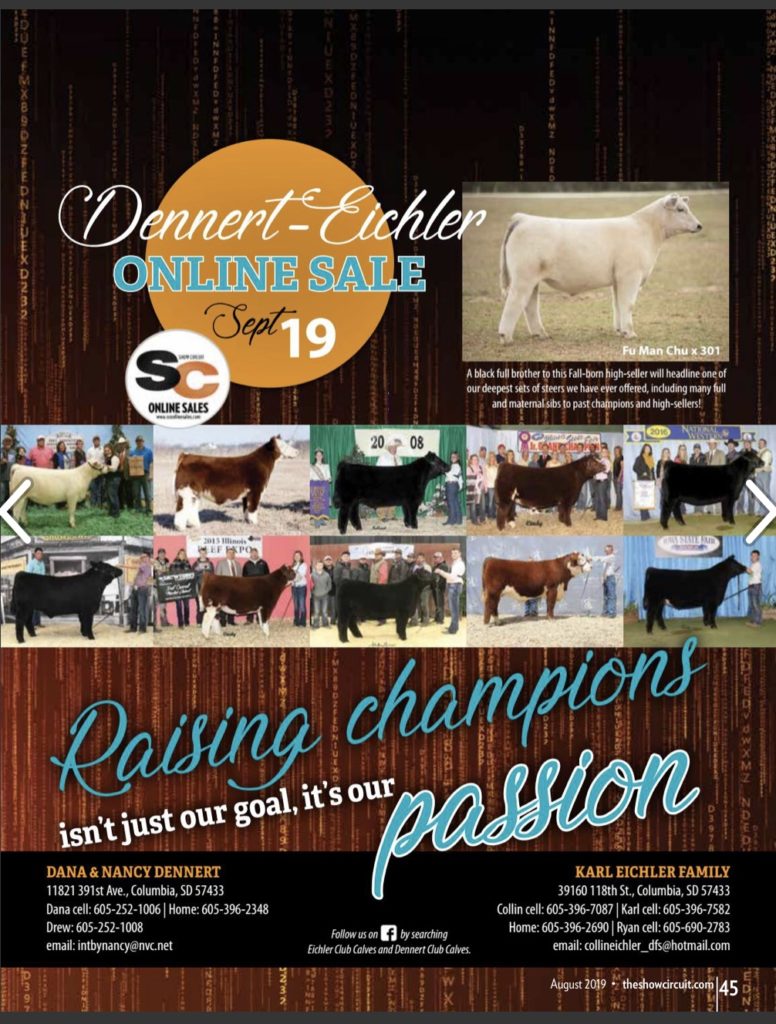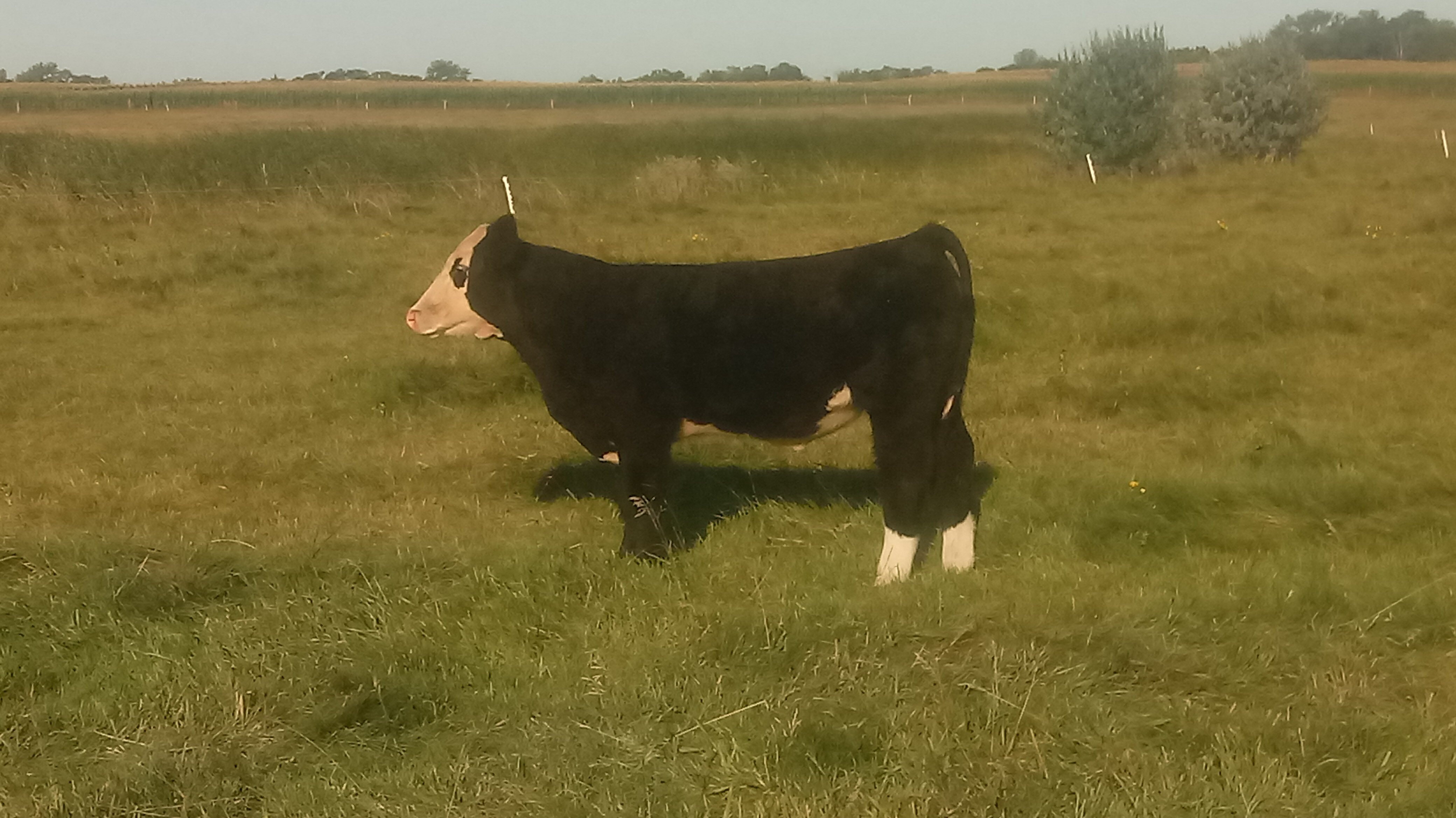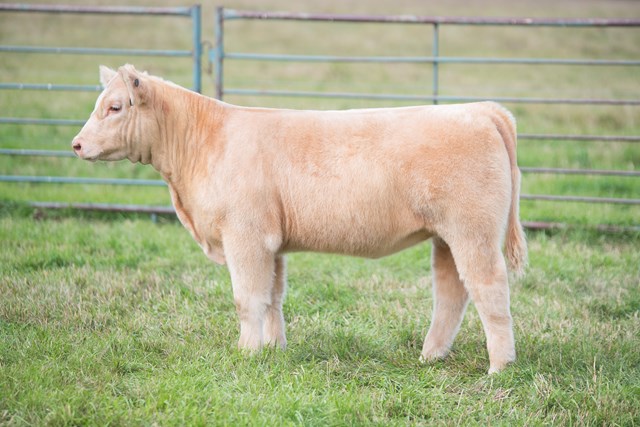 Sire: Red Rocky
Dam: Wienk Donor
DOB: 4/8/2019
Sex: Heifer
Breed: Char Composite
Red Rocky has been a big success in our herd this year and this composite Charolais heifer is one you NEED to see! She was born in April but has the growth and extension to compete and BEAT the January and February's. A feminine design combined with an excellent profile she is the natural calf out of our standout 8183 Wink PB Charolais donor. After her show career is finished she will make you money in the herd; don't miss your opportunity to buy this elite composite Charolais heifer.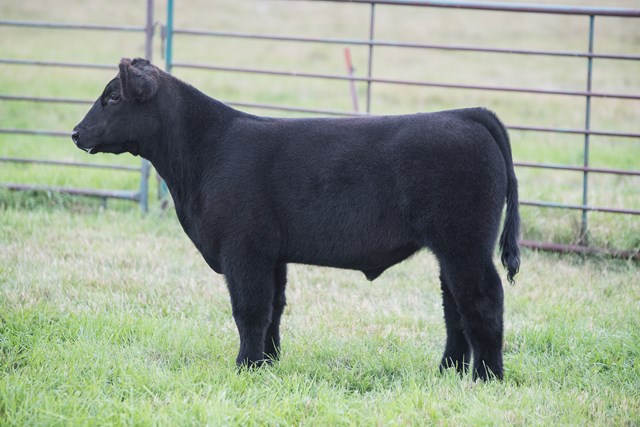 Sire: Red Rocky
Dam: Twitter
DOB: 3/26/2019
Sex: Steer
Breed: Mainetainer
Our lead Red Rocky Steer is one that is sure to catch your eye. He has all the shape and power you can ask for while maintaining a goose neck and a quality profile. He is out out of the same cow family that brought you the Ohio State Fair Champion in 2008. He 's bred to have a lot of potential at a State Fair near you. Lot 14 can be papered as a Mainetainer.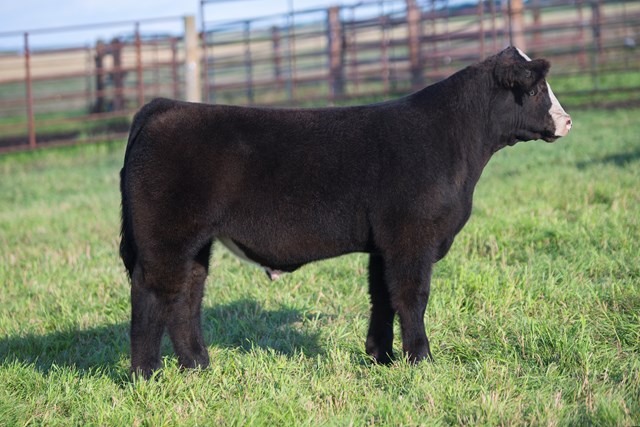 Sire: Trust in Me
Dam: Cut Above
DOB: 4/8/2019
Sex: Steer
Breed: Cross
This black baldy steer is the teddy bear of the group, not just because of his shag but also his sweet disposition. He is big boned and built right. This Trust in Me would be a fun one to own.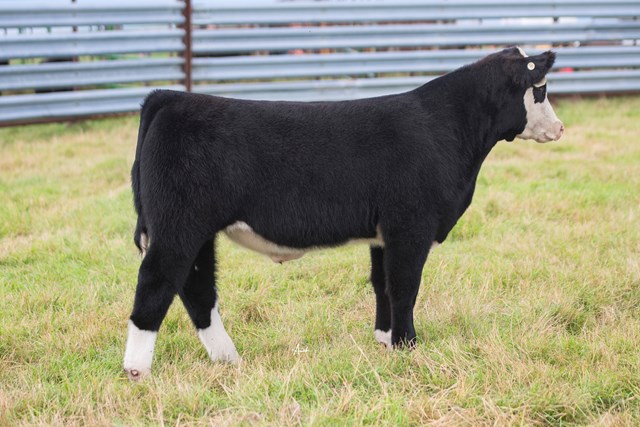 Sire: Front & Center
Dam: Texas Hold'em x Dr. Who/Black Impact
DOB: 3/30/2019
Sex: Steer
Breed: Cross
 A steer that was on our radar early and for good reason, but not until the last 30 days has he really pushed his way towards the top. Showring presences and impeccable structure makes this steer worth a second look. Plus who doesn't love a baldy?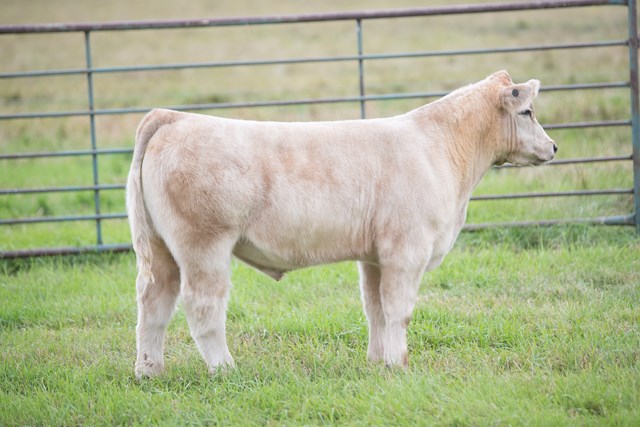 Sire: Red Rocky
Dam: ET 054 (Troubador)
DOB: 3/27/2019
Sex: Steer
Breed: Cross
Out of our 054 Troubador Donor Lot 34 is a full brother to last years high seller, he is a powerhouse with all the pieces to finish as a state fair or slick sheer steer.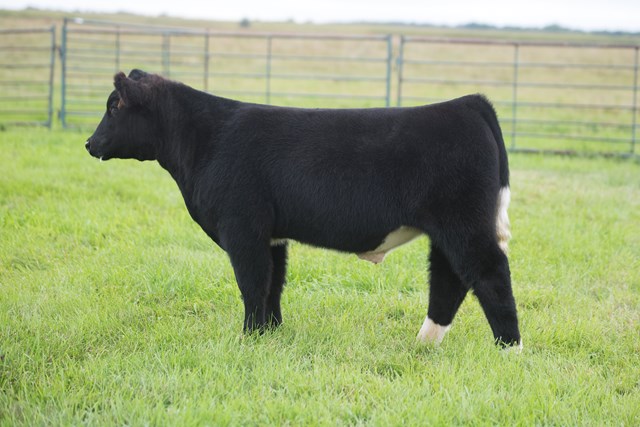 Sire: Front & Center
Dam: Liberator
DOB: 3/28/2019
Sex: Steer
Breed: Cross
 This Front and Center steer combines a quality profile, good hair, friendly dispostion and is state fair sized.
https://www.sconlinesales.com/Bids/AuctionsListing/21646#46