The Racketeer
Sells as Lot D in the Western Elite Female Sale on Saturday, January 18th. Sale is at 5:00PM, In the Yards – Denver, CO.
"The racketeer" has been a pasture
favorite from day one, loaded with
style and stoutness and is built sound
from the ground up. if you like one's
that are sappy bellied, good haired
and have a powerful look this calf has
it and worlds of future. Backed by the
proven monopoly Bull and out of a
stout Calberta Big Timber cow , this
calf has style to burn and the power to
pass on to future offspring.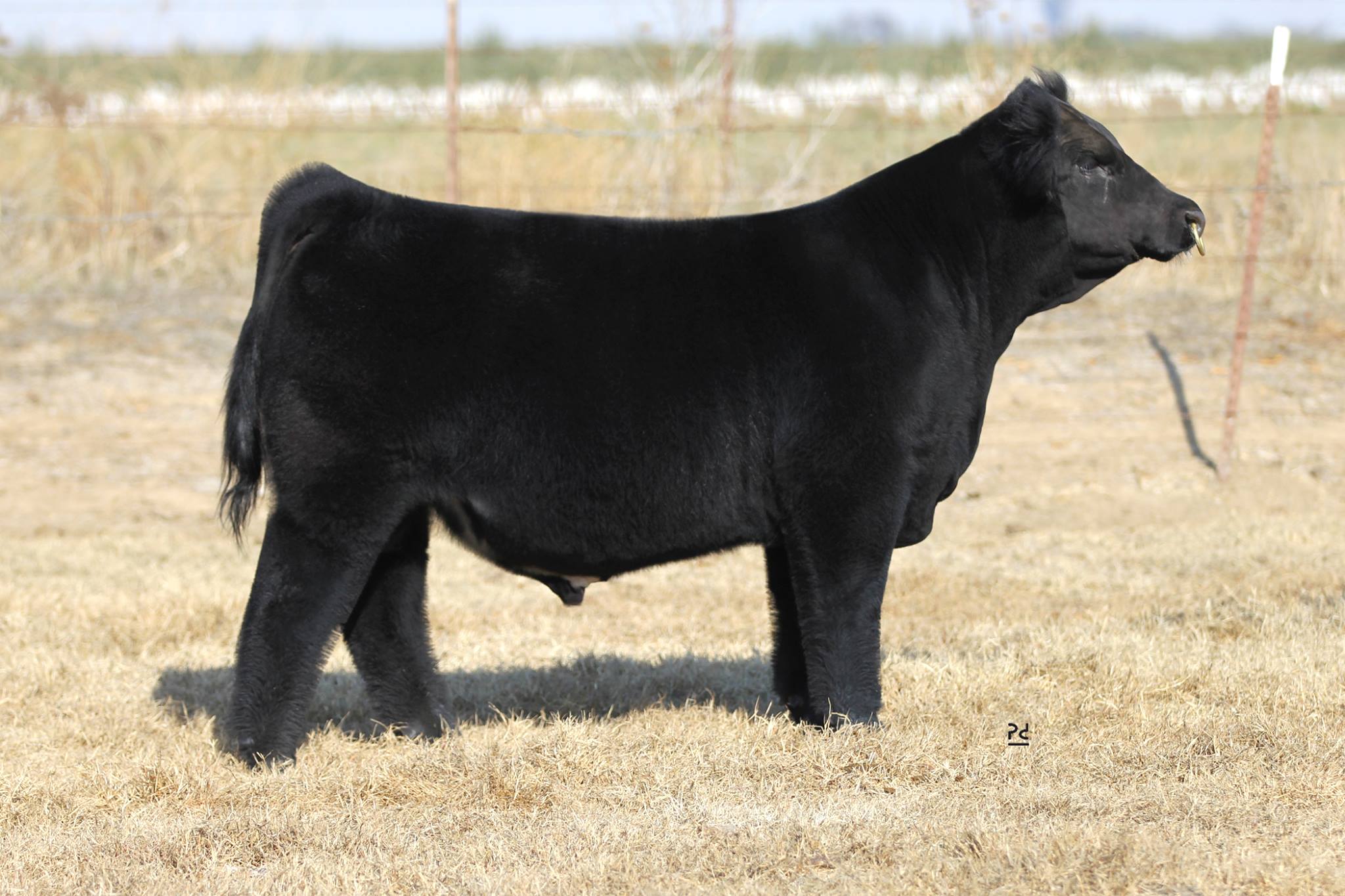 Tattoo 1311 • Black • BW: 83 • Calved April 2013
Sire: Monopoly Dam: Calderta Big Timber
Selling 1/2 Semen Interest and Full Possession. New owner gets 100% of Semen
Revenue Seller retains 50 units per year for in herd use only. • CAF • THC • PF