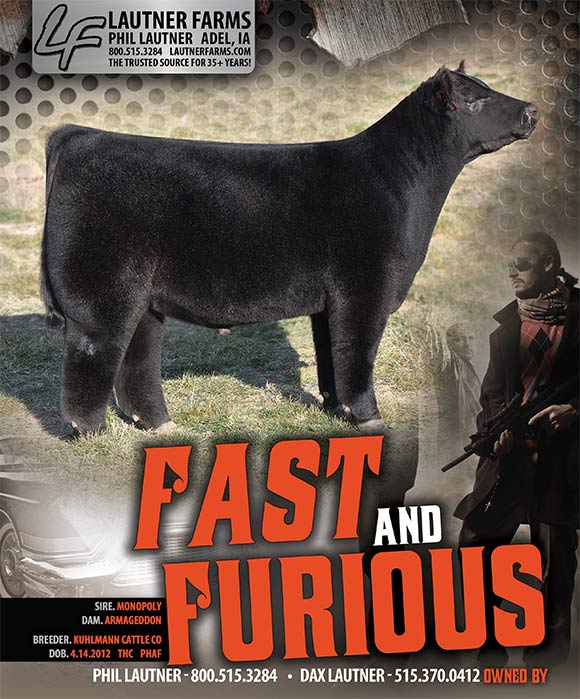 We are super excited to offer Fast & Furious in our 2013 New Sire Lineup. Each and every year we are committed to promoting ONLY THE BEST and this bull is a perfect example of that commitment.
Fast & Furious is the prettiest necked bull in this years lineup. Yet he remains ultra soft made, super sound and just down-rite functional.
The mother of Fast & Furious is a beast. She is from Brad Smith, who is known for having some of the most impressive females in the business. If Fast & Furious is not on your breeding list for 2013, you will feel left behind in 2014.
Call the office today to Order Fast & Furious – 800.515.3284