JANUARY 11, 2014
By: 
Sara Schafer
, AgWeb.com Business and Crops Online Editor
Just when you thought the corn market was full steam ahead on a bearish train, USDA shares a few surprises.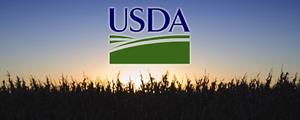 A challenging spring, coupled with a hot and dry summer, left most corn and soybean producers dismal about yield prospects. Yet, reports of higher-than-expected yields for corn and soybeans were common across the country this past fall.
Headed into the Jan. 10 USDA reports, most analysts were expecting to see USDA revise its yield estimates and total productions. USDA has been known to throw a few curveballs, and Friday's laundry list of reports did not disappoint.
"Everyone, including myself, was fooled that the corn crop got bigger," says Jerry Gulke, president of the Gulke Group. USDA estimates the 2013 U.S. average corn yield at 158.8 bu./acre, which is down 1.6 bushels from the November forecast but 35.4 bushels above the 2012 average yield of 123.4. Area harvested for grain is estimated at 87.7 million acres, up slightly from both the November forecast and 2012.