Angela Bowman, Staff Writer  |  Updated: 01/07/2014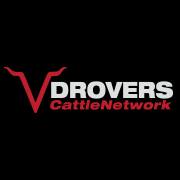 New Hampshire lawmakers aren't wasting any time in the new year as they introduce HB110, a bill aimed at making it illegal to witness animal abuse and not report it.
According to Meatingplace, the bill is the first animal abuse reporting bill to be introduced in 2014.
The bill would require anyone who witnesses cruelty to livestock to report the incident to law enforcement within 48 hours or face a $250 fine. State representatives are is expected to vote on the bill within the next two weeks. Animal rights activists have dubbed the bills "ag-gag," but in reality, they are about reporting abuse where and when it happens.
Tennessee lawmakers passed a bill similar to HB110 last year. Singer Carrie Underwood led a Twitter-fueled charge against it, and Gov. Bill Haslam later vetoed the bill. Haslam confirmed he contacted Underwood directly to discuss the issue after the tweets went viral.
However, Dave Smith, Haslam's spokesman, said that the governor spoke to people on both sides of the issue, though Underwood was the only celebrity counsel he sought. Click here for more.
HB110 won't the only "ag gag" bill on the docket in January. Indiana's SB101, also an agricultural protection bill, will be heard Tuesday by the Corrections and Criminal Law committee at the Indiana State House.
"These bills force those who witness animal abuse to immediately report it to the farm owners and local authorities. If you see something, you should say something; it's that simple," Kay Johnson Smith, CEO of the Animal Agriculture Alliance, told Meatingplace. "Unfortunately, this legislation hurts activist groups' bottom lines because it's more beneficial to them to wait to report abuse until they can tie the farm to a large, name brand company to drum up more publicity for their cause. The activists are the ones who want to stay quiet about animal abuse, not the industry."