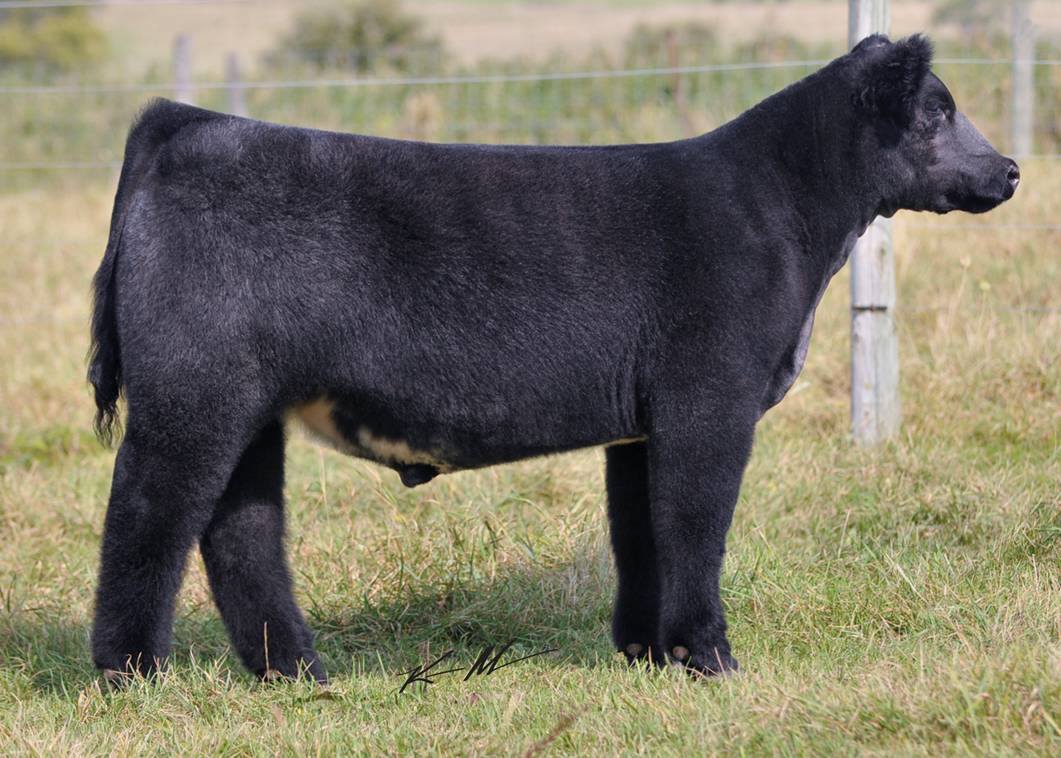 Selling October 13 – Cowan Cattle Co Black Label Sale on Breeders' World
Lot 1 – Cowan's Top Gun 116A
I-80 x Who Made Who – Mainetainer 50%
Cowan's Top Gun is an I-80 out of a Who-Made-Who/Chiller heifer and since the day he was born we knew he was something extra special. With calving ease on both sides and a spicy little twist on the dam's side, we feel this one could be the next high-impact bull. Maternally, Cowan's Top Gun is lights out with correctness, bone, smoothness, and depth-with shag to boot!