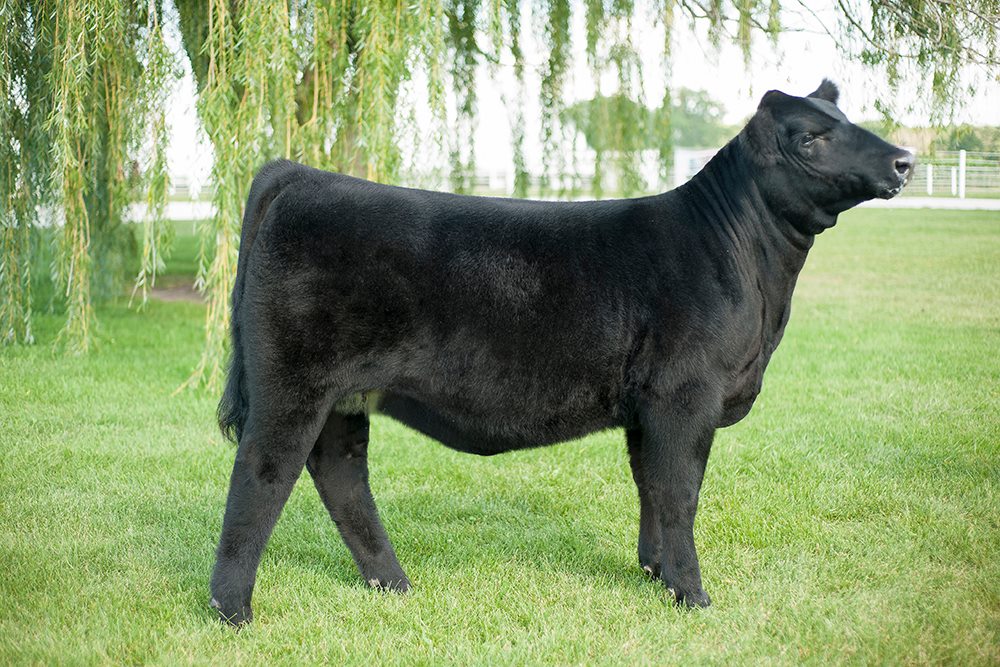 Lot 2 in the 2013 Flash & Function Sale
Bids Close October 13th
"Epiphany" | Lot 2 | High Maine | January
Sired by I-80
If you're looking for that zipper-fronted, freaky-looking High Maine with just enough rib… move on to the next one, because this one's not your kind. Epiphany is genuine "Cow Power" at its finest. Not only is her power and three dimensional mass overwhelming, but she is a long-spined, sound-footed, striking heifer that will turn heads from every angle.  An absolutely dominating High Maine that commands your dissecting eyes.