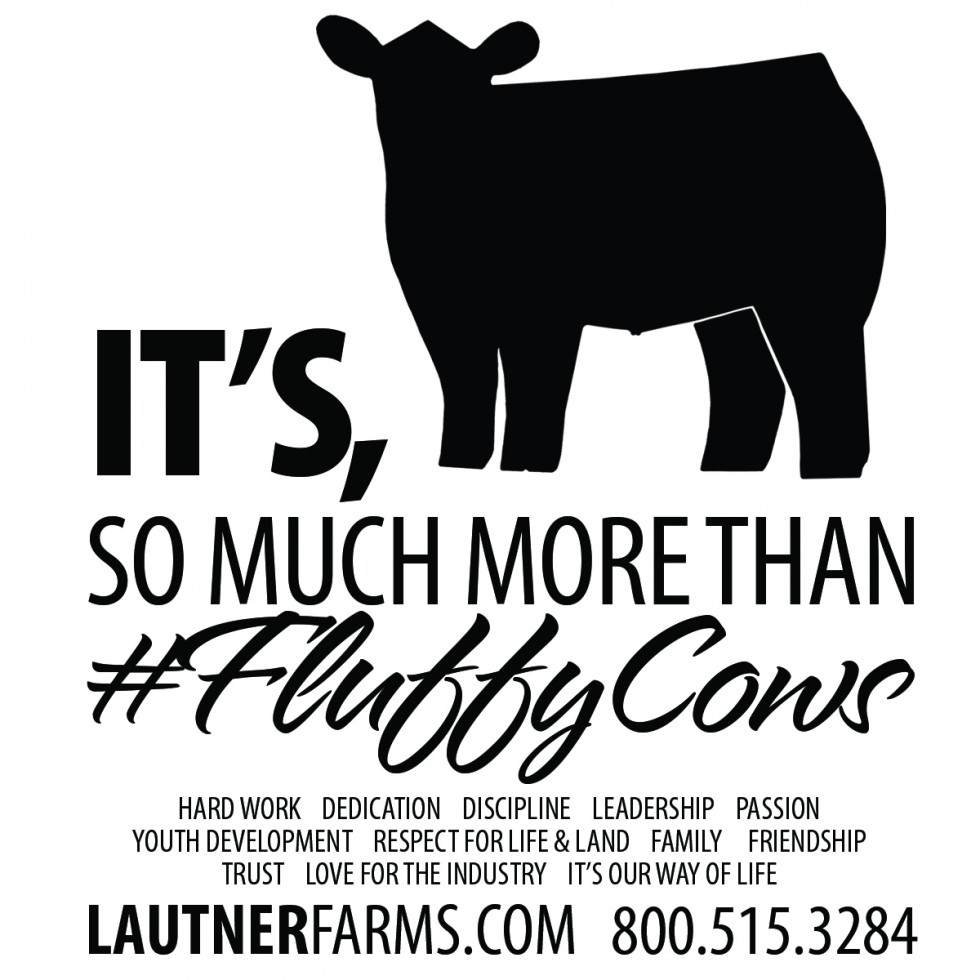 Please feel free to use this image for FB, TWITTER, ETC. However, please don't crop or alter the image in anyway.
This summer, millions of Americans will visit state fairs across the country. Aside from the rides and the cotton candy, many people might not realize that the beef industry is celebrating a long-held tradition in the barns — cattle shows.
Behind the now "famous" #fluffycow phenomenon is families, who work together year-round to make these steer and heifer projects look their best for the chance to walk through the show ring. This requires the youth showmen to wash, comb and blow dry their animals' hair daily — sometimes twice a day. Before the show, these animals are treated to a day at the "salon," where they use hair sprays, oils, and clippers to cut, style and fluff up the hair. This is all in an effort to earn the attention of a judge, who evaluates the animals — not just for the presentation of their hair, but for other merits like carcass quality (for market animals) or breeding traits (for heifers and bulls).
At the end of the day, programs like 4-H, FFA and junior breed associations are not only teaching youth how to prepare for a big event and present their animals to the best of their abilities, but these kids also learn from a young age that these cattle will ultimately provide tender steaks, juicy burgers and beef by-products (like insulin for diabetics, for example, or simple things like makeup and deodorants) to feed and nourish families.
For Phil Lautner – the reward isn't just in raising winning cattle, it's about raising smart, hard-working kids, who learn the importance of animal care, while having fun showing their projects. These kids are the next generation producers. So, head to your nearest state fair event this summer and shake hands with the beef producers who are there showing off their best beef animals. Get to know the people behind the ribeye steaks we love. Learn more about where your beef comes from and enjoy a family outing at a county or state fair.