By Alyssa Newcomb
@AlyssaNewcomb
Follow on Twitter
Feb 2, 2014 7:29pm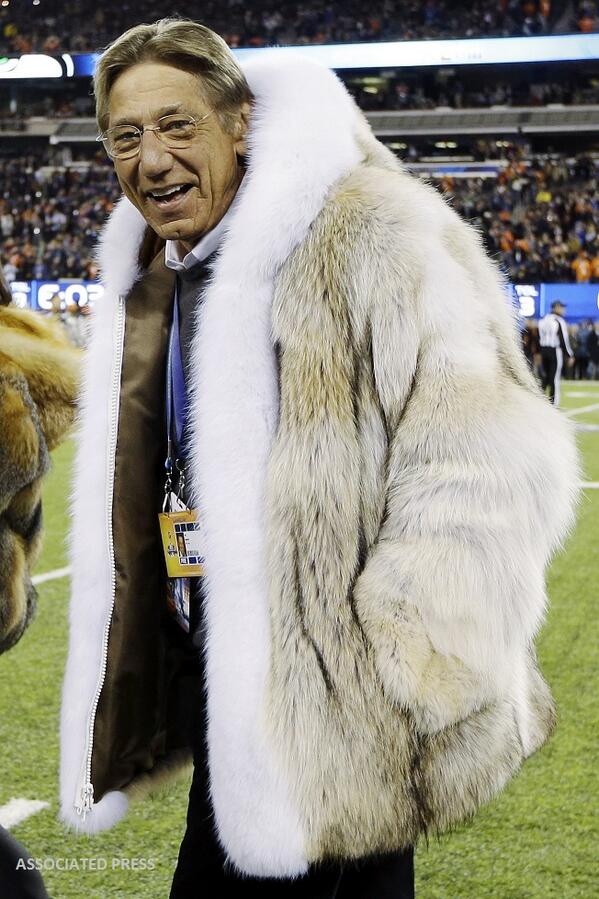 (Image Credit: Mark Humphrey/ABC Photo)
Fans not familiar with Joe Namath's flamboyant style were mesmerized with the fancy fur coat the NFL legend wore today to Super Bowl, where he participated in the pre-game coin toss.
As a New York Jet, Namath was tough enough to guarantee a win before Super Bowl III and deliver. He also wasn't afraid to pose in an advertisement wearing women's panty hose. (Check it out here!)
At 70 years old, Namath is clearly still living up to his "Broadway Joe" nickname.
While his swagger was appreciated by many, Namath's fur coat did draw some Twitter scorn. READ MORE