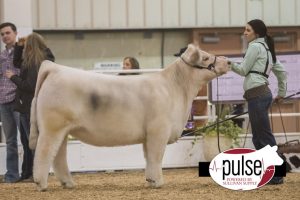 Ring B Fourth Overall
Grand Champion Market Heifer Ring B
Sire: Dakota Gold
Sold by: AK Cattle
Congratulations to Bailey Kroupa!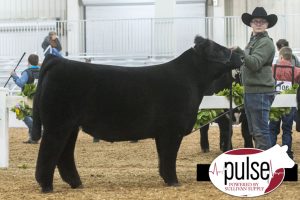 Ring A Third Overall Steer
Grand Champion Maintainer Steer Ring A
Sire: Monopoly
Dam: Ali
Raised by: Steve Downy
Sold by: RJ
Congratulations to Jaxon Schrag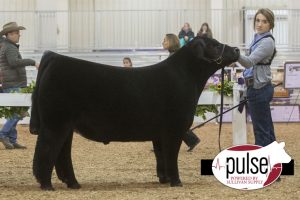 Ring A Fourth Overall Steer
Grand Champion Maine-Anjou Steer Ring A
Sire: Monopoly
Sold by: Lucky Strike, Tony Jeffs
Congratulations to Grace Aust!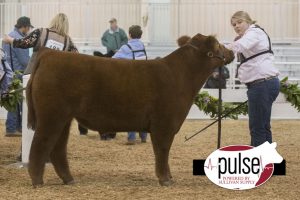 Grand Champion AOB Steer Rings A&B
Sire: Johnny Football
Raised by: 3 Fires Cattle, Aust Cattle Co.
Sold by: J W McCurry
Congratulations to Logan Wilson!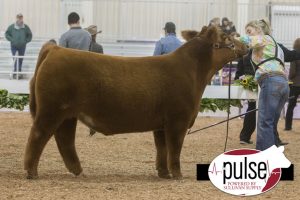 Reserve Grand Champion Simmental Steer Rings A&B
Sire: Monopoly
Dam: Broker
Raised by: Alex Wilkerson
Sold by: Competitive Edge Genetics, Morrow, Goretska
Congratulations to Mia Hastings!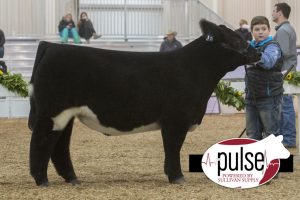 Grand Champion Shorthorn Plus Steer Rings A&B
Sire: Huff n Puff
Sold by: Halbach, Nikkel Bros., Zane Ward
Congratulations to Dax Siebert!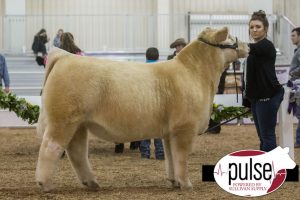 Grand Champion Composite Charolais Steer Ring B
Reserve Grand Champion Composite Charolais Steer Ring A
Sire: Monopoly
Sold by: Rundel
Congratulations to Kilby Meyer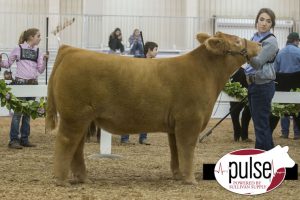 Grand Champion Composite Charolais Steer Ring A
Reserve Grand Champion Composite Charolais Steer Ring B
Sire: Unstoppable
Sold by: 3 Fires Cattle Co., J W McCurry
Congratulations to Grace Aust