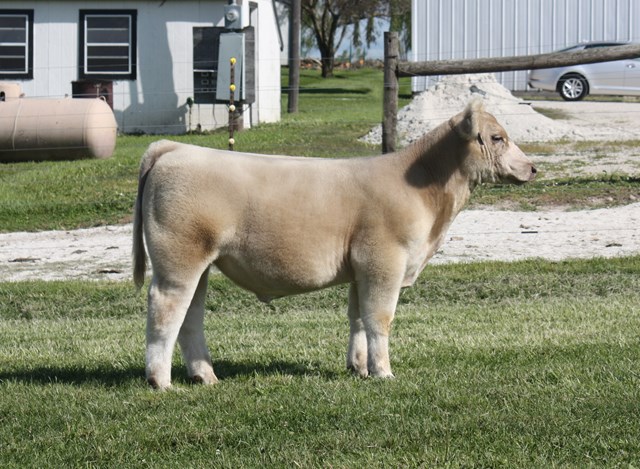 LOT 1 Sire: Monopoly 2 Dam: Yellow Jacket DOB: February 2019 Sex: Steer Breed: Cross
COMMENTS: This one is white HOT! It's tough to make one this stout and square, while maintaining a sound structure. He is the calf that is always spotted first, with his long neck and big ears. He is sure to be noticed first in the show ring.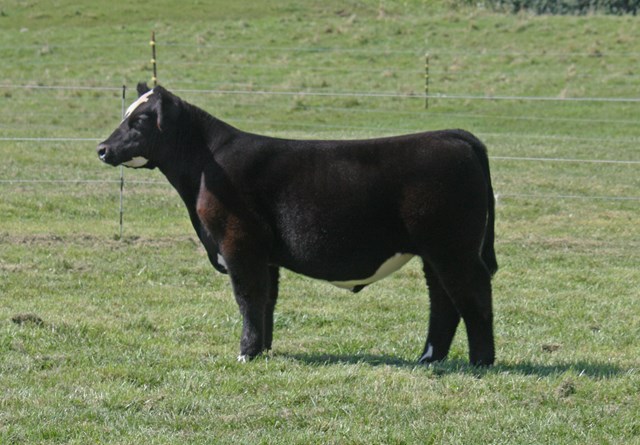 LOT 3
Sire: MonopolyDam: Sooner/SharpieDOB: March 2019Sex: SteerBreed: 25% MaineConsignor: Brett Rozek 262-498-0514
COMMENTS: This calf walks on water here at the show barn. Not a hole in him and with that brockle head, what's not to love? A full sib to the 2015 Aksarben Champion Continental Steer, but with a cleaner front third and bigger set of wheels under him.