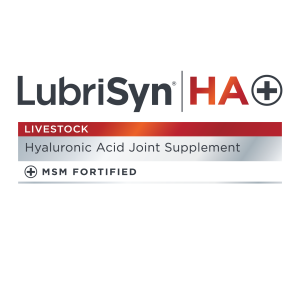 LubriSyn is the liquid HA supplement that you can easily give your livestock daily. This pure, effective supplement:
Is odorless, tasteless and colorless

Can be safely used in livestock of all ages

Is free of protein, dermatan, chondroitin sulfate and other glycosaminoglycan contamination
This unique supplement has been given to animals at five times the recommended level with no adverse effects. No side effects have been observed in field studies and there are no known contraindications. Try it with your livestock and see the difference LubriSyn can make.