LOTS 3, 5 & 7 ARE ALL SIRED BY JESSE JAMES
Catalog: http://www.chicattle.org/pdf/ACA_DenverCatalog_online.pdf
LOT 5- 
Chimaine Heifer Reg. # 369852
Calved 4-22-2013 Black/White Polled
8.983% Chianina
Who doesn't love a cool baldy, and this one is just
that – "cool." She is smooth jointed, great haired and
big footed with an extra shot of power and stoutness.
Ms Jesse J A03 has all the sape and look to be great
in the show ring and even better in the pasture. Do
yourself a favor and take a look at this one!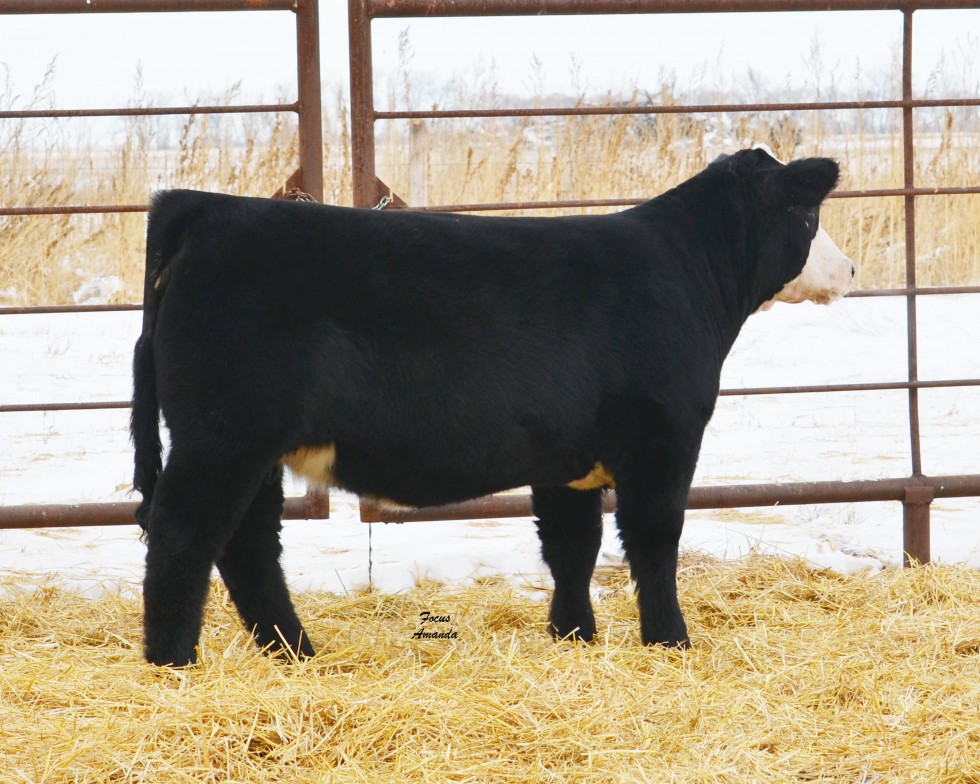 LOTS 6,8 & 10 ARE SIRED BY MONOPOLY
LOT 8–
Chimaine Heifer Reg. # 369065
Calved 4-22-2013 Black Polled
8.99% Chianina
Check out this April Monopoly daughter! If you
like them extra fancy with plenty of body then this
one is your kind. Eleanor is out of one of Hunt's
better Chiangus cows and she has really clicked
with Monopoly. This one will show and then raise the
good ones down the road and make you money!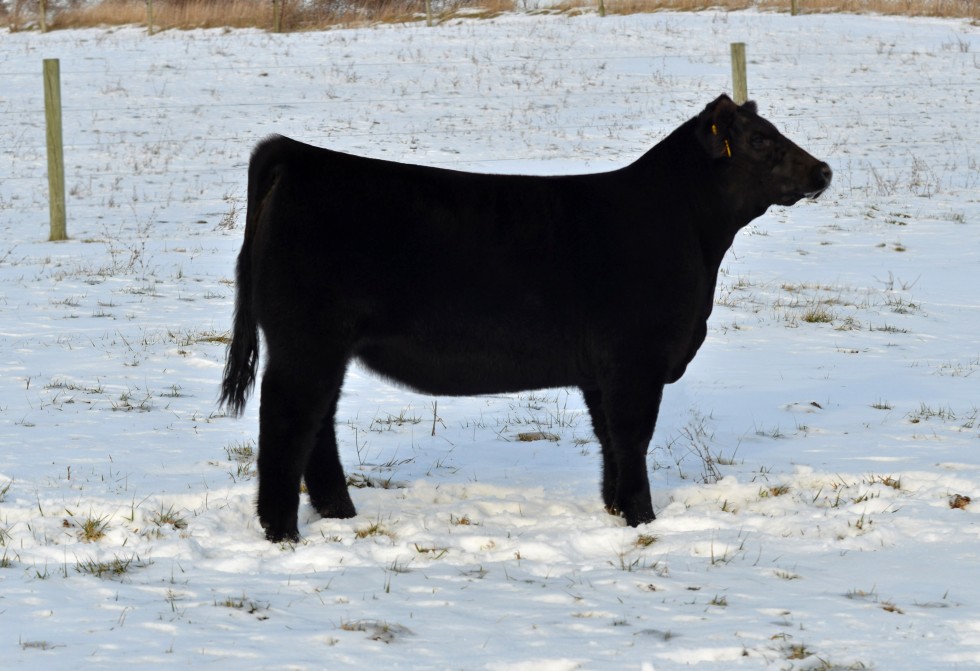 LOT 10-
Chimaine Heifer Reg. # 369136
Calved 2-23-2013 Black Polled
18.436% Chianina
Stemming from the elite young donor in our herd,
she offers so many of the things we are looking for.
She is fundamentally correct in her skeleton, modern
in her rib shape, and does so as a high performing
female that is wide and powerful at the ground.
Overwhelming mass and correctness that gets her
over the top in the ring and will make her fool proof
in the donor pen.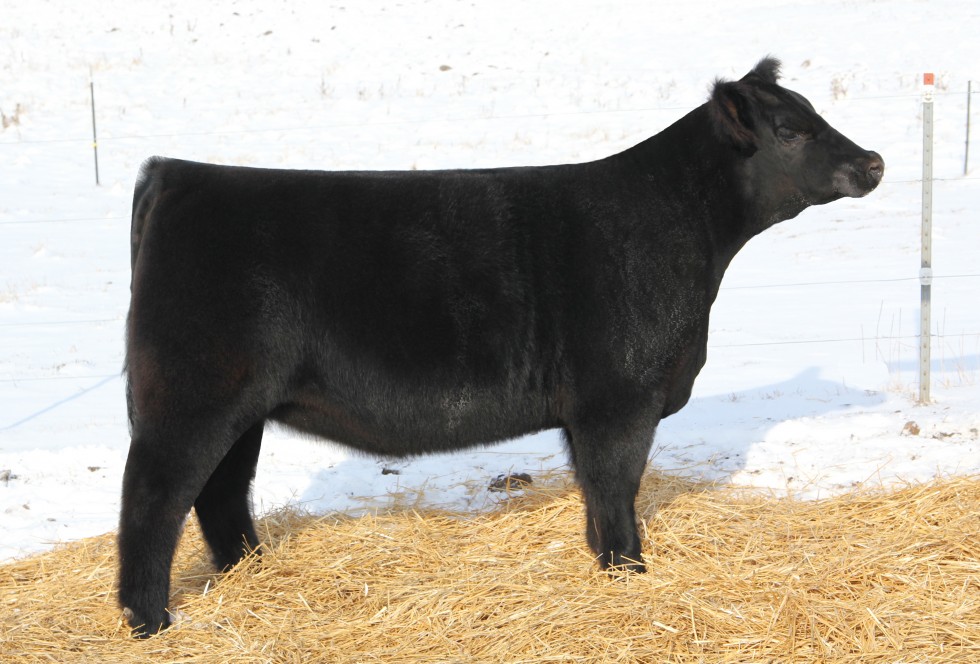 They will be on display by Pepsi Arena that afternoon.