Bidding is open from October 21 at 8:00 AM until October 22 8:00 PM EST/7:00 PM CST.

Tag 1- Monopoly x Maine/Angus- Steer
Wowza! Tag 1 is a true show steer. He covers all of the bases. Great necked, lots of middle, big hipped, sound, and that wow factor. Get a comfortable chair, settle in, and keep bidding.
CLICK IMAGE FOR VIDEO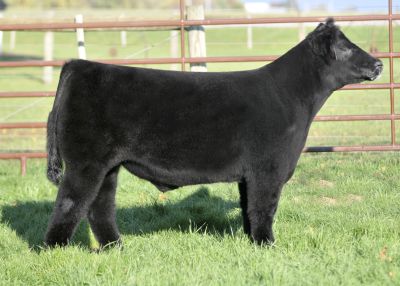 Tag 2- Monopoly x Simmi/Angus-Steer
Tag 2 has a pretty good track record around here. The last 3 YEARS IN A ROW Tag 2 from our sale has been named the Grand Champion Market Steer at the Minnesota State Fair. Big Red has all the potential to make a great fat steer himself. If you are serious about winning a state fair you will want to pay attention here. He looks good in the pen, but deadly on the end of a halter! A+ attitude, puppy dog broke, and ready to show.
CLICK IMAGE FOR VIDEO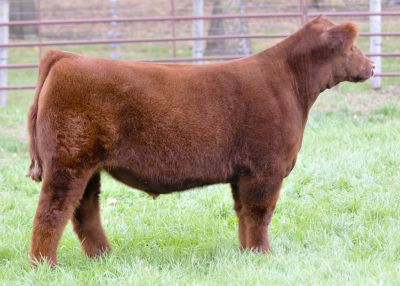 Tag 3-Monopoly x PB Char- Steer
Holy smoke! Here is the best true Char steer we have laid eyes on this year. Huge bodied, sound structured, heavy muscled, and nice headed. This guy is going to be fun from start to finish. Make sure you get this one in your barn!
Tag 5 Monopoly x Maine/Angus- Steer
Don't let this steer slip through the cracks. Great patterned, super hairy, and sound. A little greener than some of the others today, but take him home and feed him and you will be surprised. Tons of potential here.
Tag 6 Heat Wave x Totally Tuned- Steer
This long necked Heat Wave steer has a lot of look and style. Huge boned, big topped and square hipped, shaggy, and striking on the move. This calf is a little more alert and would be ideal for an experienced showman
Tag 8 Unstoppable x Full Flush Son- Steer
Sleeper alert! Tag 8 is definitely not the 8th best steer on the sale. Super complete best describes this calf. Big middled, good designed, and sound on his feet and legs. This guy will feed very well and be there when it counts.
Tag 9-I-67 x Maine/Angus-Steer
We are really excited that I-67 (formerly known as Road Trip) has been so successful for MLC. This steer is a good example of what I-67 can do. He has a lot of mass and product in him, but still has the look and extra style of a great show steer.
Tag 12 Monopoly x Hannibal- Heifer
Big time show heifer here! She only gets better every day. Sound, sound, sound. I have never seen this heifer take a wrong step. Ultra hairy and attractive. This is the kind that win the big ones these days!
Tag 14 Monopoly x Strictly Business-Heifer
We really like the potential of this Maintainer heifer. A Monopoly female with extra performance, extension, and power, but still soft and smooth. Another heifer that continues to look better every day.
Tag 15 Monopoly x Yellow Jacket- Heifer
Oh baby! This yellow heifer is an eye catcher! She is very correct in her skeleton, and you really have to appreciate the amount of shape that she has. This one will be a lot of fun in the ring and will prove her worth after her show career is over.
Tag 17 Monopoly 2 x Simmi/Angus-Heifer
Hairy and complete, this heifer has gotten quite a bit of attention around here. A big footed, larger boned female that is great patterned and gets out and moves really well. A true show heifer prospect.
Tag 19 Monopoly 2 x Tractor- Heifer
Here is a heifer that has many of the great Monopoly traits. Big bodied, sound structured, and complete. She is out of a very powerful cow family from Kopps. Another female with alot of brood cow potential.
Tag 21 Monopoly x Northern Improvement- Heifer
A very complete, fault free female that is sound and flexible. She will make great show heifer and a better cow. Very maternal in her type and kind with a great pedigree. Don't miss this girl.
Tag 23 Monoply x Throttle/Peggy(Faber Donor)-Heifer
We feel that this one could be a really competitive market heifer in August. Awesome necked, big backed, and sound. This heifer just needs some more time to blossom but believe me, her best days are yet to come.