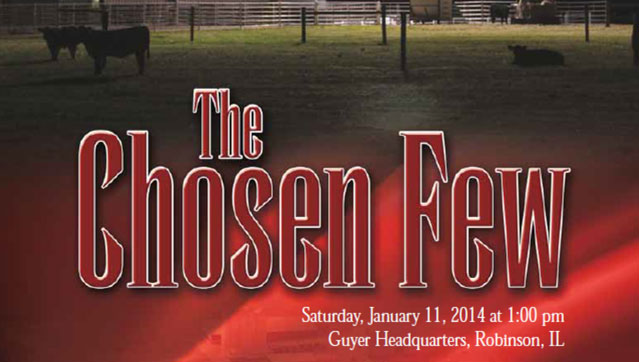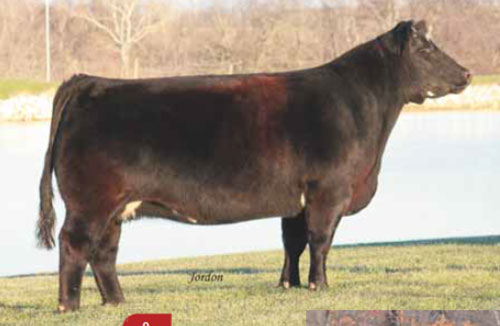 Lot 2: Sired by Heat Wave
Freckles 924W
Here is one impressive Heat Wave daughter. This girl has gorgeous curves and some serious power, you will appreciate the beautiful udder design, and fluid movements of this current as well as past Chosen Few Standout individual. We acquired this female
in the 2011 Chosen Few Sale and since that time she has done nothing but produce in
our operation, if you are looking for a sure thing here she is.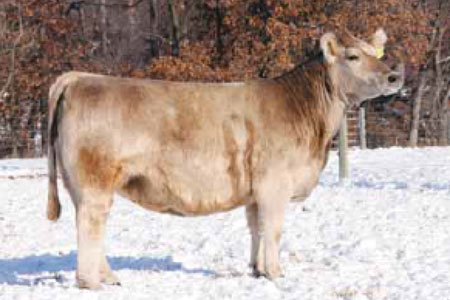 Lot 9: Sired by Milkman
SIEGRIST Miss 042
This off colored silver cow is the kind that we strive to produce. This Milkman daughter is huge footed, sleek fronted, and possesses a tremendous amount of top shape and eye-appeal. She is the kind that will produce show heifers & show steers at the highest levels. Blend all her traits with that cool color and you are left with a front pasture female with a lot of years ahead of her.