Article by: JIM SPENCER , Star Tribune 
Updated: January 10, 2014 – 6:27 AM
A U.S. government mandate to list where animals are born, raised and slaughtered violates the First Amendment, an industry lawyer told federal appeals court judges.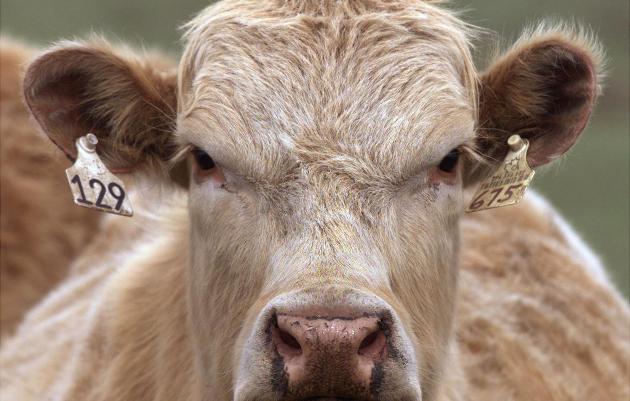 WASHINGTON – The meat industry launched a legal assault Thursday against the nation's food labeling laws that, if successful, could significantly limit consumers' ability to learn the origins of what they eat.
The move came in a federal appeals court hearing where trade associations representing meat companies such as Minnesota-based Cargill Inc. and Hormel Foods Corp. attempted to kill new government labeling standards.
Their lawyer said the labeling rules violate companies' free speech by forcing them to reveal information that will not protect the public, but will cause "irreparable" financial harm to the largest segment of U.S. agriculture, which generates hundreds of billions of dollars a year in sales.
At issue are newly implemented U.S. Department of Agriculture rules that force meat producers and processors to list the countries where animals used in their products are born, raised and slaughtered.
Industry attorney Cate Stetson told a three-judge panel that the USDA has not demonstrated that meat producers, processors and retailers have deceived consumers by not offering specific information about animals' countries of origin.
A government lawyer countered that new labeling rules are not about "misleading information, but incomplete information."
"Consumers have expressed an interest in knowing where their meat is coming from," said Department of Justice attorney Daniel Tenny.
READ MORE