FoxNews.com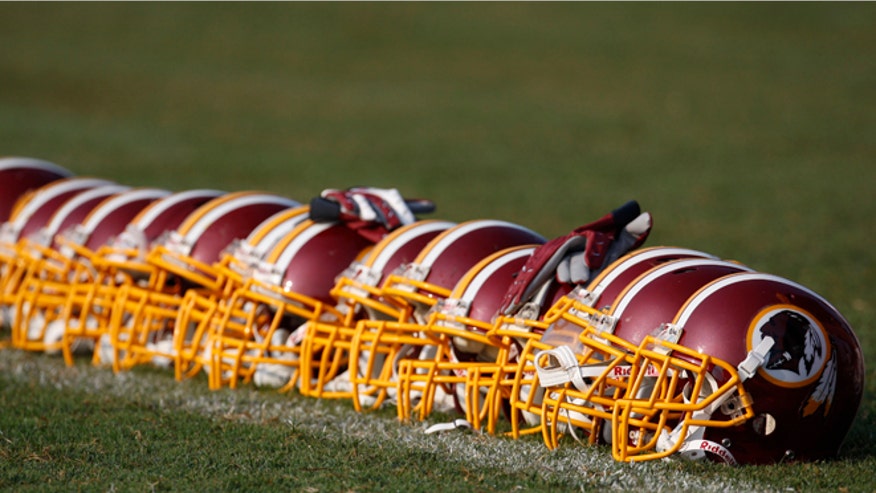 Two members of Congress will reportedly send a letter to National Football League Commissioner Roger Goodell Monday calling for the league to put pressure on the Washington Redskins to change the team's nickname.
The Washington Post reports that the letter, signed by Rep. Tom Cole, R-Okla., and Sen. Maria Cantwell, D-Wash., asks Goodell to "to take a formal position in support of a name change."
The letter goes on to add that the league "is on the wrong side of history. It is not appropriate for this multibillion dollar… tax-exempt organization to perpetuate and profit from the continued degradation of tribes and Indian people," the Post reports. Cantwell is the chair of the Senate Indian Affairs Committee, while Cole is one of two Native Americans in Congress.
The Redskins franchise, which was founded in 1932 and has been based in Washington since 1937, has been under increasing pressure to change its name, which many deem offensive to Native Americans. Some newspapers have refused to use the team's nickname in stories and NBC commentator Bob Costas referred to the nickname as "an insult, a slur" during the network's broadcast of a Redskins game this past October.
Redskins owner Dan Snyder has insisted that he would never change the name while he owned the team. Team spokesman Tony Wylie responded to the letter in a statement to the Post: "With all the important issues Congress has to deal with … don't they have more important issues to worry about than a football team's name? And given the fact that the name of Oklahoma means 'Red People' in Choctaw, this request is a little ironic."
For his part, Goodell has resisted calls to change the team's name. At a news conference during Super Bowl week, Goodell responded to a question about the name by saying, "Eight out of 10 Americans in the general population would not like us to change the name. So we are listening. We are being respectful to people who disagree. But let's not forget this is the name of a football team."