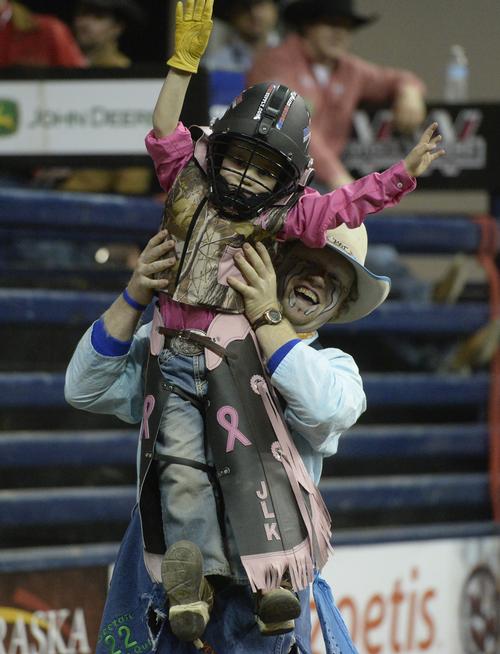 "This is a scaled-down version of our group," said Johnny Hopkins, who runs the association with his wife, Peggy. "We are hoping this goes well and that we can bring 40-plus bull riders here next year and do two full-fledged days of our show."
First-day attendance Saturday was strong — with an increase of 2,000 advanced tickets sold, compared with the previous year, and with bustling walk-up sales throughout the day.
Miniature bull riding is exactly what its name implies: bull riding on a smaller scale, both in terms of beast and man. All of the riders are under 18.
The Hopkinses' son Levi is the world's largest bull contractor — with 75 bulls — and he's only 17.
Read more: Miniature bull riding debuts at stock show – The Denver Post