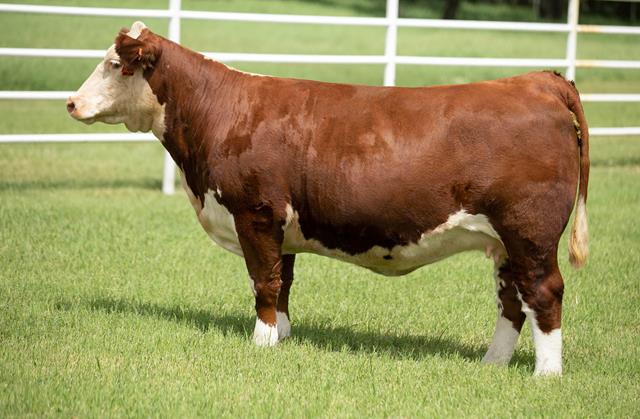 Details for Lot 18
Sire: Battle Cry
Dam: Ace x Tiger x Hi Ho
DOB: 2019
Sex: Bred Heifer
Ai'd to Speedy: AI due date 8-22
Cleaned up with: Red Eye from 11/17 to 1/28
Preg Check 7-1-21: 6 months
Consignor: Brandon Horn
979-885-8188
Comments:
TH & PHA Free. DS Carrier. A really good Hereford bred heifer here folks! This one here is one that I was not going to ever let leave… Dr Rayfield purchased a bred cow from Gary Clayton and was wanting a bull calf and we (HL) got to benefit from her having this heifer!! She has some of the very best club calf Hereford blood in her and is halter broke.. She is Stout, Sound, Good Looking, and Good Colored ! I ai'd her to our Hereford bull Speedy that has done us a great job on our Hereford heifers in the past!! There are not many opportunities to own a Hereford bred or built like this one, help yourself here!!