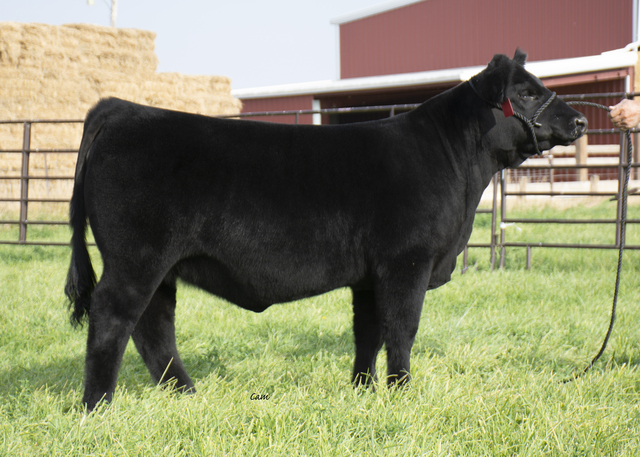 Details for Lot 1
Sire: Icon
Dam: Bojo
DOB: 3/8/2021
Sex: Heifer
Breed: 56% Maine
Consignor: Kelly Burch
307-259-2134
www.burchlivestock.net
Comments:
This Icon/Bojo heifer calf is extremely high quality, round ribbed, feminine and sound structured. Honey is her name and she comes with a great disposition. If you still like beef females that have some power, hip, muscle and dimension, you will love Honey!