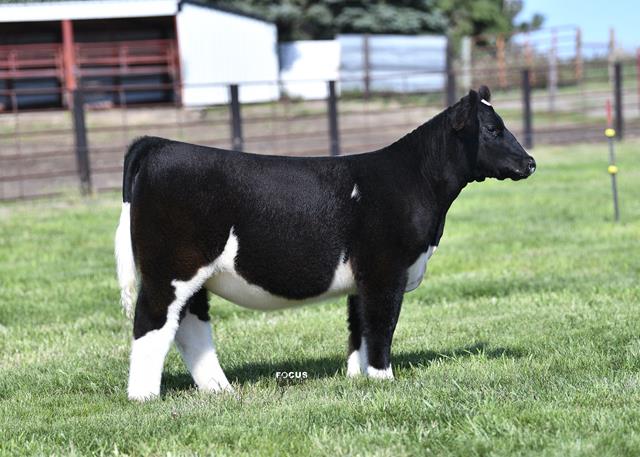 Details for Lot 2Close
Comments:
We have always believed in the power of great cow families. 8218 comes from just that. Her granddam has a couple heifers in this sale, lots 5 and 11. The dam to this female sold in our sale a couple years back and was our second high seller that evening. She then went on to be the Supreme Breeding Heifer at the Nebraska State Fair FFA show. We always strive for a daughter to out produce her mother. It happened! Maternal ability goes a long ways back. Show her as a breeding female or as a market, all depending on how you choose to feed her. If you show her as a market, Please DON'T show her in a terminal show. She would be a way more valuable cow.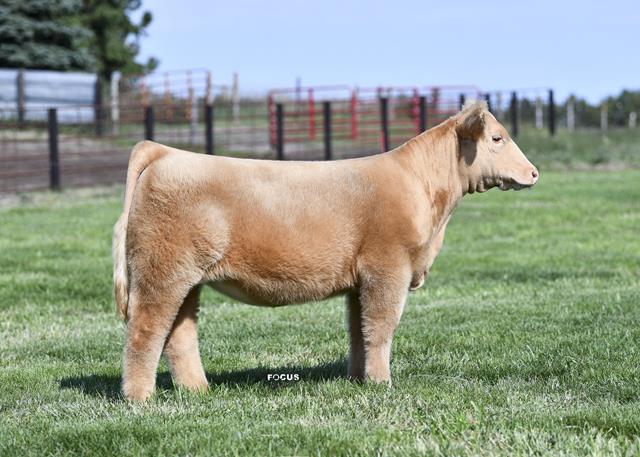 Details for Lot 3Close
Comments:
Folks, study the running gear under this heifer. It is not every day that you can find one that floats like she does when on the move. She has a big set of feet and legs but it all comes with smooth joints. A feminine made heifer. We call her an in betweener. She could be shown breeding or market and not be wrong either way. You take her home and decide how you want to feed her. Either way, we would be highly disappointed if she does not win a few banners. This one could be lots of FUN!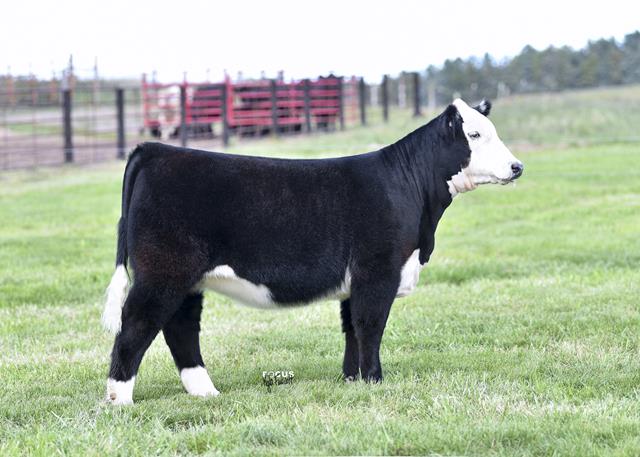 Details for Lot 11Close
Comments:
As we have said so many times, cow families make the difference. The dam to this female is also the dam to lot 5 and the granddam to lot 2. This female has about a perfect of a structure and leg set as you can make. She is big boned but really smooth jointed. With all her power she is still so feminine made and big, big bodied. These are the kind it does not matter what color they are or what you mate them to, they are just profitable stock. She has all the look and class and build about her to more than hold her own in the showring.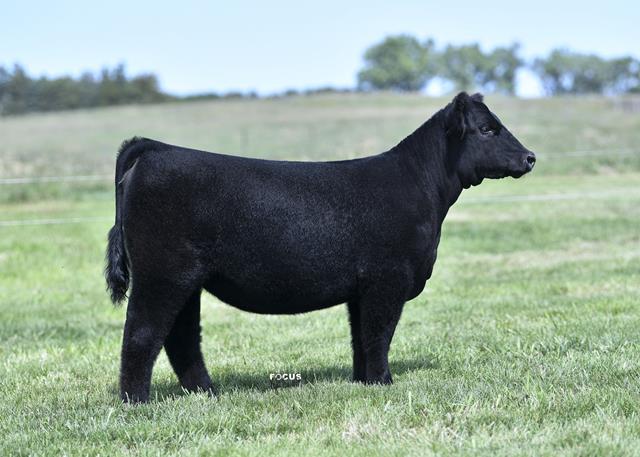 Details for Lot 17Close
Comments:
Lots 12 and 24 are full brothers as well as lots 17 and 25 are full sisters and they are all full sibs to the 2019 champion steer at the Iowa State Fair. Talk about good soft bodied, good necked, square hipped and good moving – these four are. As they say like begets like and these 4 do. There is no doubt their dam has a proven track record. Great opportunity to see if history can repeat itself.