Scott Gleeson and Eddie Timanus, USA TODAY Sports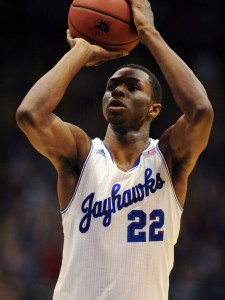 AT THE WATER COOLER: Iowa State's showdown with Kansas at Hilton Coliseum (9 p.m. ET, ESPN) has more subplots than a James Bond thriller. The visiting Jayhawks, whose non-conference schedule concluded with a lackluster home loss to San Diego State, have now reeled off back-to-back wins to start the Big 12 part of the schedule.
IOWA STATE: DeAndre Kane finds happy ending
ANALYSIS: Duke, UNC learning along with players
Saturday's triumph against archrival Kansas State was particularly pleasing to their vocal fans as well as coach Bill Self, who watched the Jayhawks play with hustle and effort to match their talent. Iowa State was knocked from the ranks of the unbeaten at Oklahoma, but Cyclones' faithful are more concerned with the condition of explosive scorer DeAndre Kane, who turned an ankle near the end of that contest in Norman. His availability will likely not be known until game time.