Genetic Pathway Exhibitors:
Please find the attached map for the 2015 Ohio Beef Expo Genetic Pathway stalling map. The complete layout of the barn is also attached for you to reference the vicinity of the Genetic Pathway.
Remember that if you have a live bull display, the BVD tests are due ASAP. You can email or fax (614.873.6835) them to me.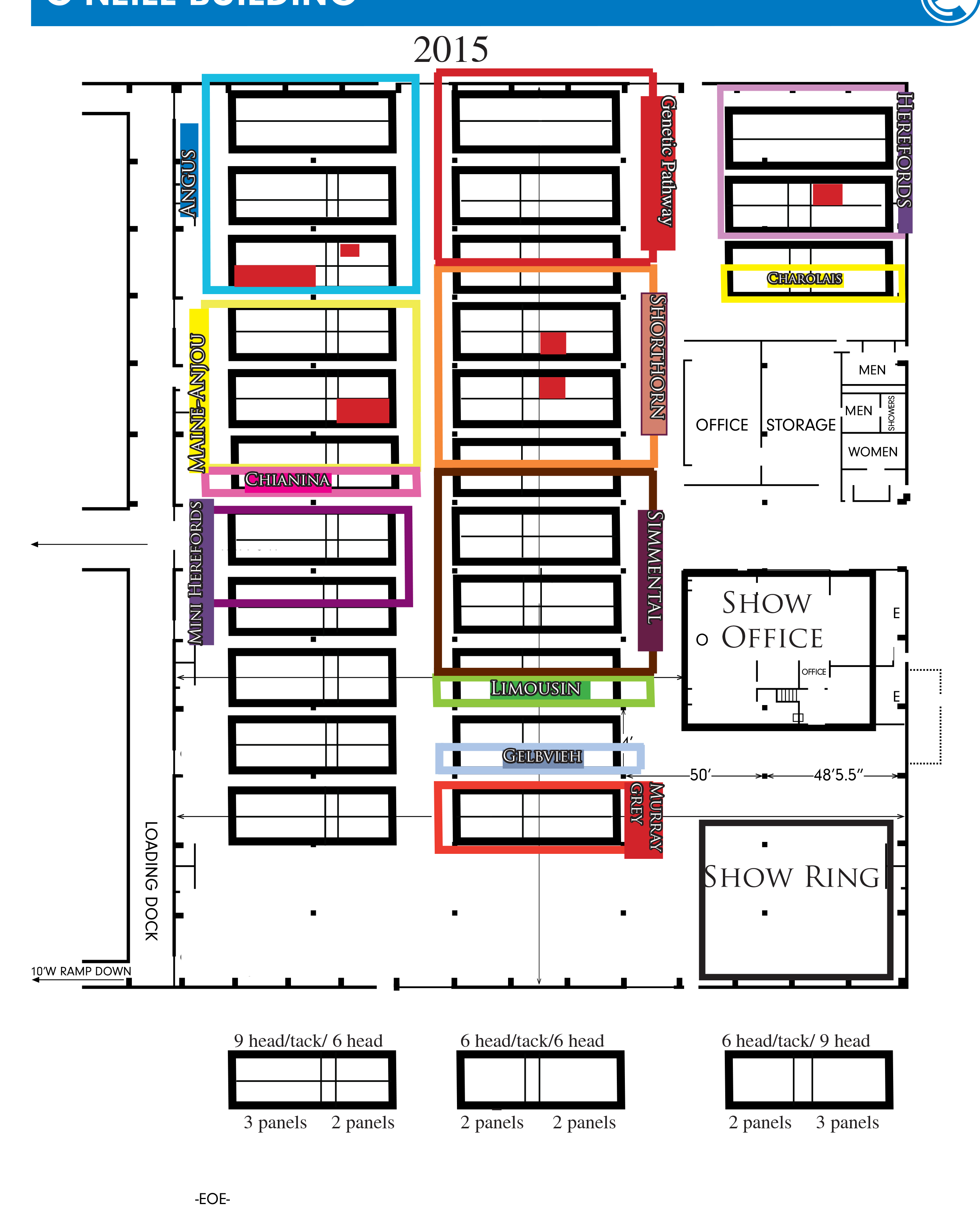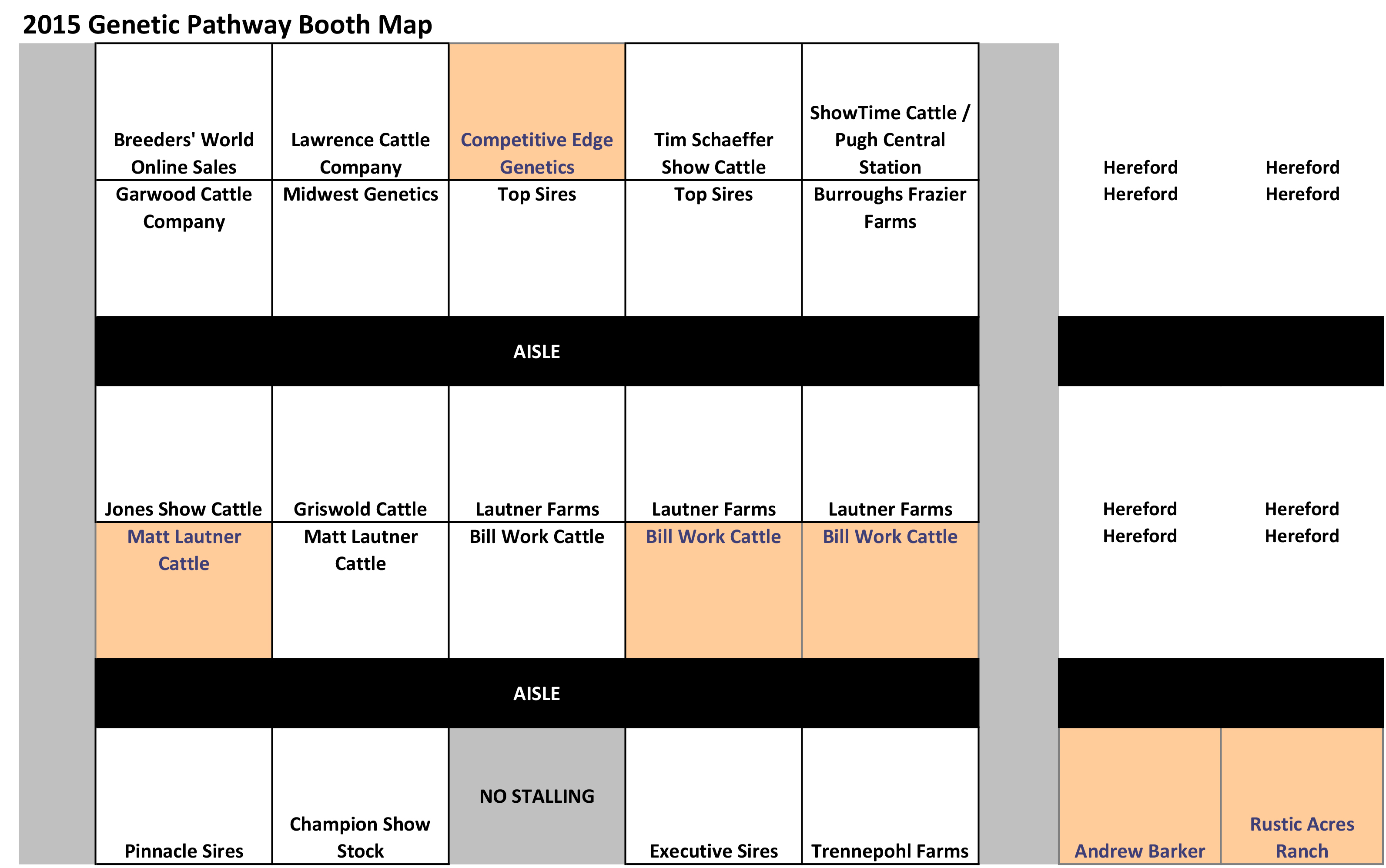 The Expo Committee appreciates your willingness to cooperate as the Genetic Pathway area has moved into a new location. Looking forward to having you be a part of a great Expo! See you in a few short weeks.