Give way to the NFC wild card opener between the New Orleans Saints and the Philadelphia Eagles beginning in primetime.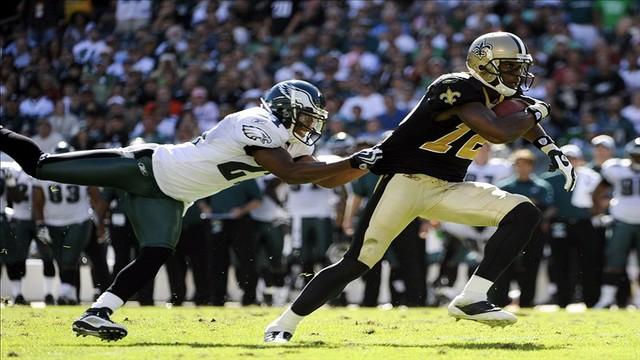 (6) New Orleans Saints vs. (3) Philadelphia Eagles
Where: Lincoln Financial Field, Philadelphia
Kickoff: 8:10 p.m. ET
TV: NBC
New Orleans has a stronger record than Philadelphia — 11-5 versus 10-6 — but the Eagles are 2.5-point favorites heading into kickoff, according to OddsShark. There is good reason.
First, the Eagles are one of the hottest teams in the NFL at the moment. They won seven of their last eight regular season games, and were rather impressive at times in the process. A close win over the Tony Romo-less Dallas Cowboys in Week 17 proved they aren't infallible, but it's hard not to be impressed by Philadelphia's offensive transformation under head coach Chip Kelly.
Second, the Saints have struggled badly on the road this season. All five of their losses this year came away from home. They included a loss to the New York Jets in early November, a 27-point loss to the Seattle Seahawks to start December and an 11-point loss to the St. Louis Rams just three weeks ago.
For fans, the game ranks high on the watchability scale. The Eagles rank No. 2 in total offense, the Saints rank No. 4 and both teams are averaging better than 25 points per game.