Joel Embiid dunks home two of his 16 points for Kansas.
(Photo: Reese Strickland, USA TODAY Sports)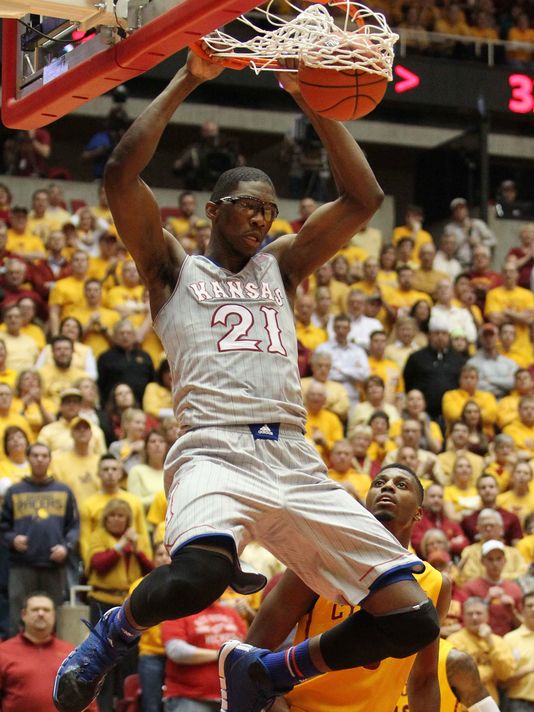 The Jayhawks scored the second half's first nine points, all in transition. Iowa State, meanwhile, missed eight shots in a row, and that doesn't count Kane's two missed free throws.
That drought ended on Georges Niang's putback, but by then, it was 45-38 Kansas with 17½ minutes to play.
The Jayhawks led by 11 before the Cyclones pulled within 52-47 with 11:55 left on a Kane layup. But as quick as it took Kansas to turn Iowa State missed shots and sloppy ball handling into points, the Jayhawks transitioned to a 62-51 lead with 8:54 left.
It's tough to play catchup when there's a lid on the basket.
Melvin Ejim's 3-point play pulled Iowa State within 70-63 with 4:23 to play, then a Matt Thomas 3-pointer trimmed Iowa State's deficit to 72-67 with 1:32 left.
Randy Peterson writes for The Des Moines Register, a Gannett affiliate.