The Ohio Cattlemen's Association (OCA) is sharing the following statement as of March 12, 2020:
"The safety and health of our producers, families, youth and allied industry supporters is of great importance to our organization. Consistent with that commitment and in accordance with orders from Ohio Governor Mike DeWine, the Ohio Beef Expo, which was scheduled for March 19-22, will be cancelled.
Governor DeWine and the Ohio Department of Health have issued an order prohibiting any mass gatherings in the state as a preventative public health measure to address the spread of the coronavirus (COVID-19). In addition, as you know, our event is held at the Ohio Expo Center, which is a state government location, so it is directly impacted by the order.
OCA will be convening calls with Ohio Beef Expo sale managers to determine how to best assist them in marketing the cattle consigned to the seven Expo sales. Additional calls will be held with the leadership of each Expo committee.
It is important to know that the most up-to-date information will be available at ohiobeefexpo.com. Our OCA office will refer inquiries to the website for current updates on the Expo."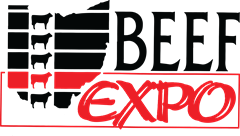 Lautner Farms will be offering farm visits to Ohio and surrounding areas if you are interested in a farm visit contact the office at 800-515-3284
As always we offer free shipping on 20+ unit orders :: Customer appreciation sale good through March 2020.