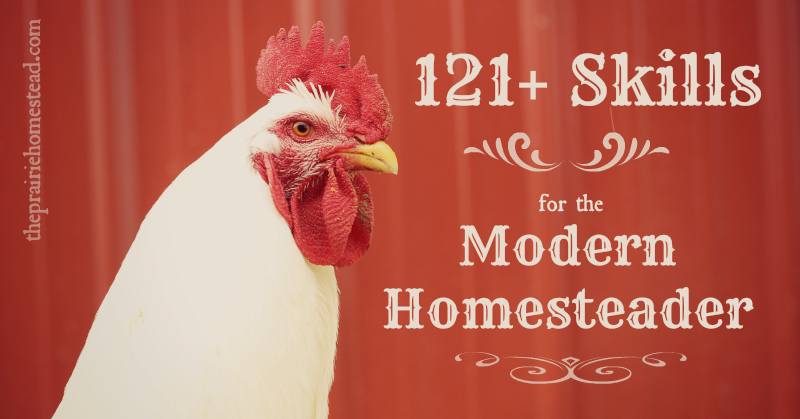 101 Skills for the Modern Homestead
(Keep in mind that no one person will likely master all of these skills. And some just aren't applicable to certain situations. (I sadly won't ever be harvesting maple syrup from my homestead… I know that.) But hopefully you can pick and choose some ideas to inspire you!)
1. Milk a goat, cow, or sheep.
2. Compost both kitchen scraps and animal manure.
3.  Make the perfect pie crust.
4. Learn how to cook a whole chicken.
5. Grow a vegetable garden in your climate.
6. Know how to properly prune and graft a fruit tree.
7. Learn first-aid and CPR.
8. Know how to dehydrate foods to preserve for later use.
9. Give an animal an injection (the muscle, in the vein, or under the skin)
10. Assist with foaling, kidding, lambing, and/or calving.
11. Know how to assist an animal with a difficult birth.
12. Grow a windowsill herb garden.
13. Learn how to safely cut down a tree.
14. Make perfect sausage gravy from scratch.
15. Know how to drive a manual transmission and/or tractor.