JANUARY 25, 2014 By: 
Dairy Today Editors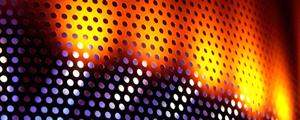 Propane in the Midwest soared to another record premium over Gulf Coast prices as supplies of the heating fuel fell to the lowest level for this time of year since at least 1994 amid a cold front.
Propane at the rack in Conway, Kan., ranged from $3.62 to $4.50 a gallon on Jan. 23, according to data compiled by Bloomberg. The spot price yesterday in Conway was $1.72 more than at Mont Belvieu, Texas, the largest premium since at least 2001. Last year, propane at Conway sold at an average discount of 2.8 cents to Mont Belvieu. They are the top two U.S. propane storage hubs.
Supplies of propane and propylene in the Midwest fell by 1.34 million barrels to 10.2 million last week, the Energy Information Administration said. That's the lowest level for mid-January in EIA data begun in 1993. January may end up as the coldest month for the contiguous 48 U.S. states in the 21st century so far, said Matt Rogers, president of the Commodity Weather Group LLC in Bethesda, Maryland.
"This is your classic case where you're doing a supply- and-demand curve and demand is straight up, so you get a straight-up move in price," said Anne Keller, manager of natural gas liquids research at Wood Mackenzie, an energy consulting company in Houston.
Propane supplies throughout the U.S. fell by 3.39 million barrels to 35.3 million, the lowest level since June 2011 and the lowest for this time of year since 2001.