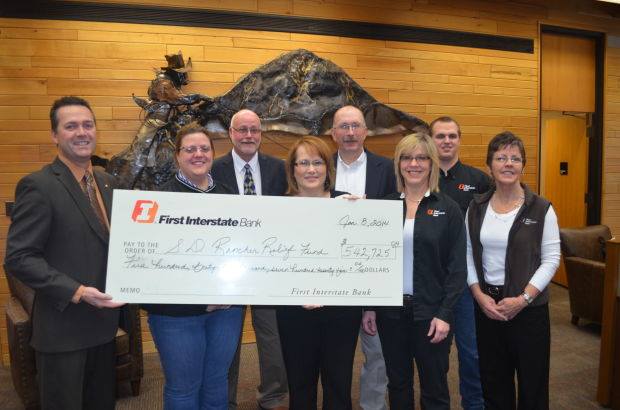 The relief fund established following the early October blizzard that killed thousands of livestock in western South Dakota has topped another substantial number four times its initial goal.
The South Dakota Stockgrowers Association, Cattlemen's Association and Sheepgrowers Association joined forces to setup the account to help livestock producers affected by the early October blizzard that caught producers with animals on summer pastures off guard.
The original goal was to collect $1 million for producers' short-term needs, but donations from more than 5,000 groups and individuals have brought in over $4 million which organizers have started to distribute.
Donations have been collected from all 50 states as well as other countries. Sale barns, fellow ranchers and nearby businesses have contributed to the fund.
According to the Associated Press, South Dakota Stockgrowers Association Executive Director Silvia Christen said she never imagined the fund would raise so much money.
"On one hand it is tough to see that there are so many families that were impacted and are hurting. But on the other hand, I'm grateful to know we have this fund available so that we can make a difference for some of those families," she said.
Almost a quarter of the available funds have been distributed to more than 500 of the affected livestock producers who submitted applications to the Black Hills Area Community Foundation prior to the Dec. 31 deadline.
Click here for more information about the Rancher Relief Fund or to make a donation.