# of Units: 5
Bull Name: Ready 2 Rumble
sale link: http://www.maxanet.com/cgi-bin/mnlist.cgi?hunker49/category/ALL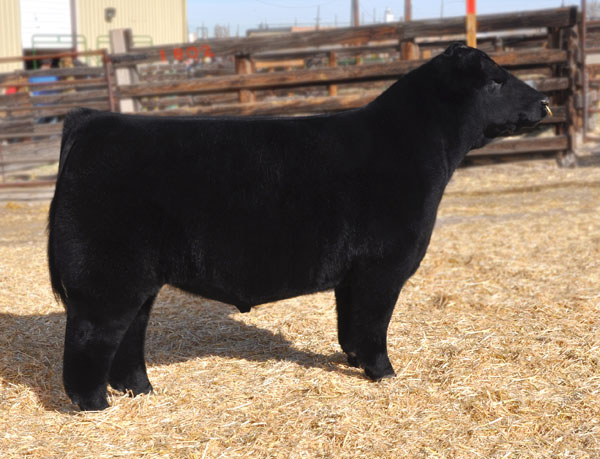 Look at him now, or look at him when he slicks off. This is the best black bull of 2013. Don't get caught up in the cover up of winter. We guarantee the best in the business are impressed with him! Truly sound and complete from any angle you care to view him. This ones square with great hair! His ideal body length allows him to stand with a perfect profile. The curvature of his huge front legs, back legs and pasterns make this one unique in his structure. The depth of body, fore rib and flank that he exhibits is breeding cattle like, but one quick look from behind Rumble, tells the best story. And yes, he has beautiful, long, straight ink black hair everywhere!