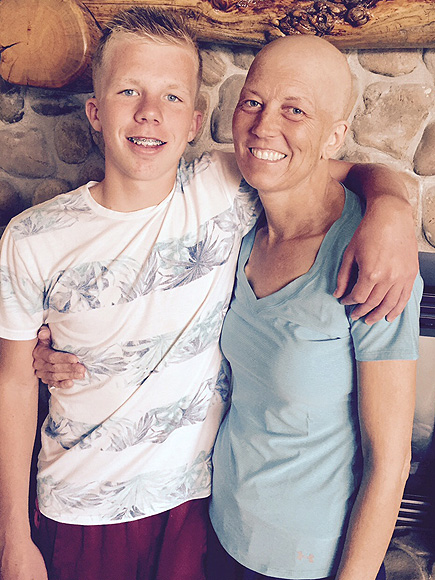 A special pig wearing a pink ribbon took center stage at the Morgan County Fair in Utah last week.
Monica Russell was with her family at the Morgan City livestock auction on August 1 to watch her son, Cade, 15, auction off the pig he'd raised. Once the bidding was underway, it quickly became apparent that this would be no ordinary sell-off.
"I'm still so shocked – I can't believe this actually happened," Monica, 45, a schoolteacher and mom of two who is battling breast cancer, tells PEOPLE. "It's been the most emotional experience ever."
Ron Hales, who is Monica's brother-in-law, along with two friends, Mike Gleason and Jonathan Cannon, started bidding against each other for the black-and-white Hampshire pig.
In less than a minute, the price for Cade's pig soared past $7,000, and kept climbing – all the way to $31,000. With the pig weighing 277 pounds, that made the average cost about $112 per pound.
The three men split the cost, with all proceeds going to Monica to pay off thousands of dollars in medical bill deductibles incurred in her fight against cancer.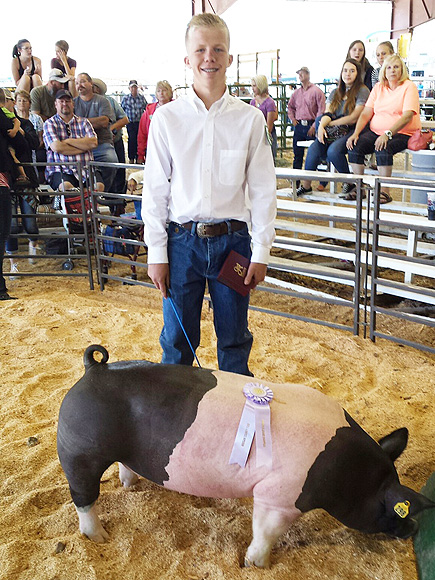 "When I realized what was happening, I almost dropped to my knees," Monica's husband, Ben, 45, an engineer, tells PEOPLE.
"I was blown away," he says. "It was a manifestation of love and friendship in such a huge way. These guys are the best friends anyone could ask for."
While the trio has supported auctions of livestock raised by area 4-H and FFA youth for years, this is the first time they'd planned in advance to bid up the price for a good cause.
"We decided to do it because it was important to let Monica know she wasn't alone in the fight," says Hales, 46, who runs a construction company in Morgan City.
"I don't view it as a sacrifice, because I know that if I were in the same situation, I'd have 10 or 12 neighbors do the same for me," he says. "It's just who we are here in Morgan."
"It was a good feeling, a humbling feeling," adds Gleason, 48, a Morgan City mechanical contractor. "Knowing what this incredible family is faced with, we just wanted to help them out. We were hoping to fly under the radar, but obviously, that didn't happen."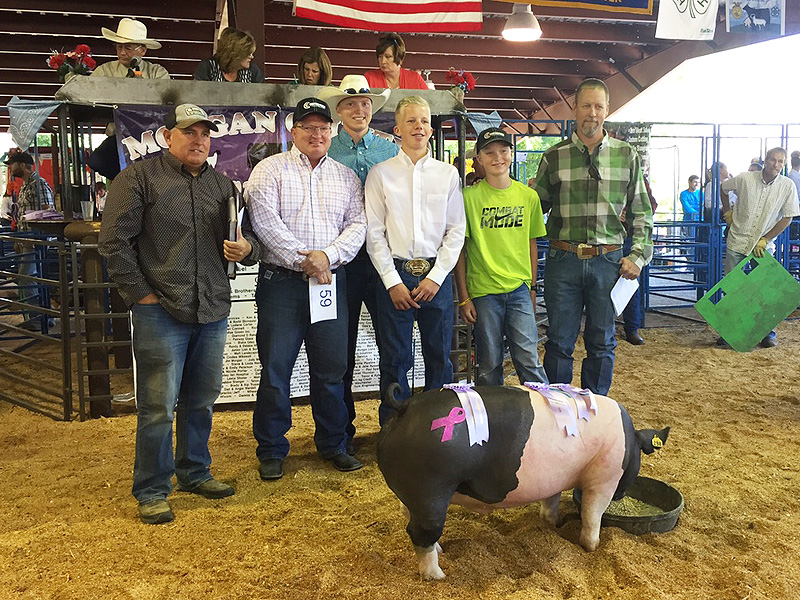 Word spread quickly about the mens' good deed after hundreds of locals witnessed the events unfold in the livestock arena.
"People were crying and cheering – you could just feel the love everywhere," says Monica. "It was just such a huge boost, not only financially, but mentally. The grand champion pig that was sold before Cade's went for $2,700. So you can see that these guys really went beyond the call."
"I was so happy for my mom – this is going to help her a lot," adds Cade, who raised the pig for five months before selling it. "Seeing the look on everybody's faces when the bid got up to $31,000 was amazing. It's the coolest thing I've ever seen."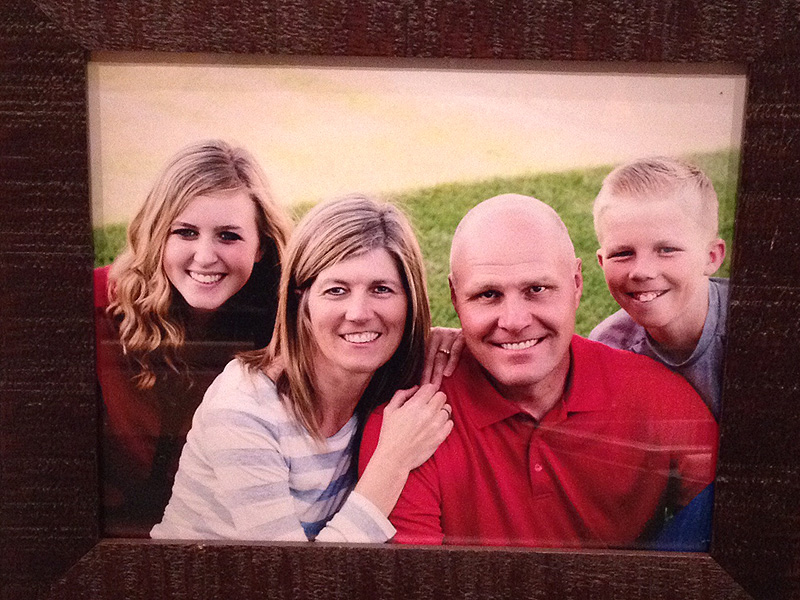 The entire community of Morgan City (Pop. 3,900) has rallied around Monica since she was diagnosed with Stage II breast cancer on April 23. Now undergoing her first round of chemotherapy, she plans to have a double mastectomy later this year.
"It's been a rough time – my brother died of a brain tumor last year, and then this diagnosis came along," she says.
"But I can either choose to sit and wallow in pity or try to stay focused and get better," she says. "Help from such good people makes the road easier. These guys are incredible. They'll be our best friends for life."