WALK THIS WAY sires them softer, Sounder and Built more Square Than any other in the Walks Alone line of Genetics.
Thank you to the Following For strong endorsements of Walk This Way: Kirk Stierwalt, Nick Reimann, Tracy Goretska, Mike Weidner and Kirk Forsythe.
Walk This Way is Now Valued at $160,000
Quick, Easy & Fast Shipping Available Today!  |  800.515.3284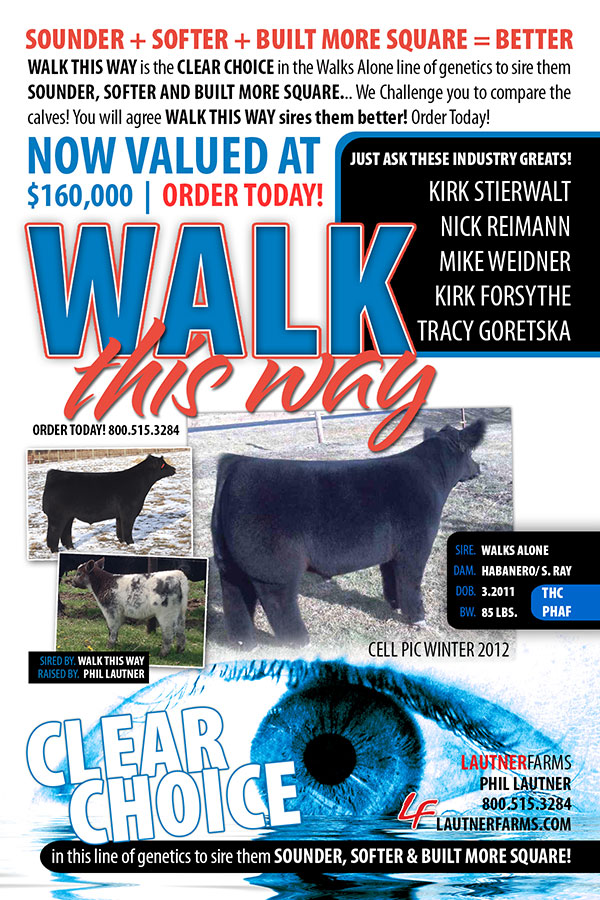 Walk This Way, Denver 2012! Impressive, just like his 2013 calf crop.