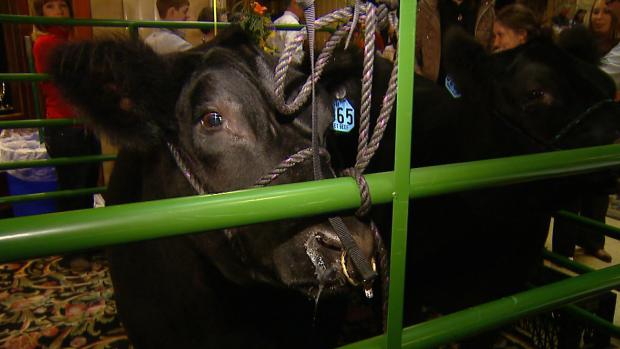 DENVER (CBS4) – Forget a bull in a china shop — how about inviting two steers for high tea?
In a nod back to Denver's cow town roots, the Brown Palace welcomed the National Western Stock
 Show grand champion and champion reserve steers.
The grand champion
 is named "Slugger," who was raised by 13-year-old Baylor Bonham of Newcastle, Okla.
The reserve bull was raised by Lauren May of Mineral Point, Wis. Its name is coincidentally, "Denver."
(Baylor Bonham's winning steer was sired from Lautner's Bull Heat Wave)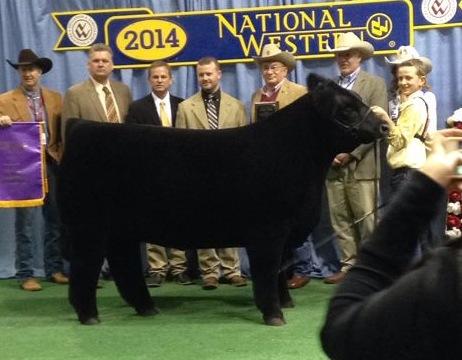 (Lauren May's Winning Steer was sired by Lautner's Bull The Colonel)