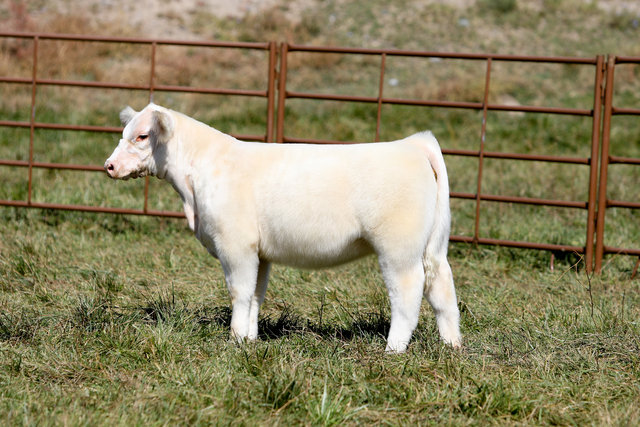 Details for Lot 7
Sire: CRIMSON TIDE
Dam: POLARMAN
DOB: MARCH 2021
Sex: Heifer
Breed: CHAROLAIS CROSS
Consignor: JACQUEZ CATTLE CO. DAVIN
619-888-3722
RICHARD
505-419-2191
Comments:
This lady is going to shine like a star… Not only will she sparkle in the show ring, she will flat out dominate. She is feminine, wide based, deep in her rib, shaggy haired, and has that goosy front end that everyone is looking for. See her half brother we raised in the pictures.