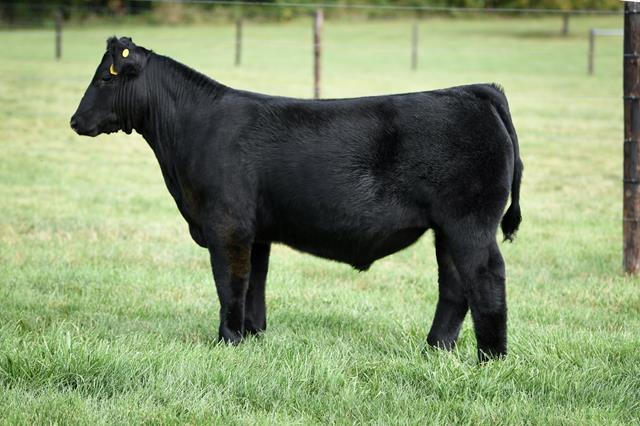 Details for Lot 5Close
Sire: I-80
Dam: Primo x K-LER/RC Miss Hoya Saxa
DOB: March 2021
Sex: Steer
Breed: Maine
Consignor: Badskey Show Cattle Dennis Badskey(260) 437-4443Hudson Badskey(260) 349-5021
Comments:
This I-80 Steer was ready to strike a pose when Megan pulled her Camera out. Stout defines this steer in every aspect. Huge hipped, big backed and bold ribbed. He combines that with a long, sleek fat steer neck. If you are looking for a powerhouse then look no further than Lot 5.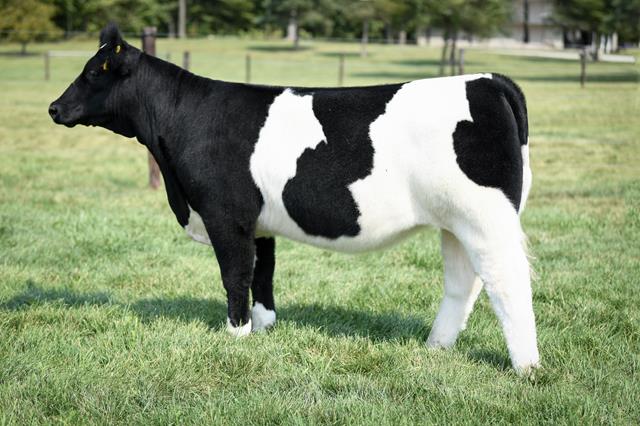 Details for Lot 8Close
Sire: Heat Wave
Dam: Who Made Who
DOB: February 2021
Sex: Heifer
Breed: Crossbred
Consignor: Badskey Show Cattle Dennis Badskey(260) 437-4443Hudson Badskey(260) 349-5021
Comments:
This Heat Wave heifer is a full sib to the Champion Crossbred Heifer at the IN State Fair that Heather showed. "Callie" was a lot of fun in the showring and was a great cow for us. There is no doubt this heifer will get a look everytime she walks into the ring. Every kid that see's her will wish they had a cool marked one like this at home.