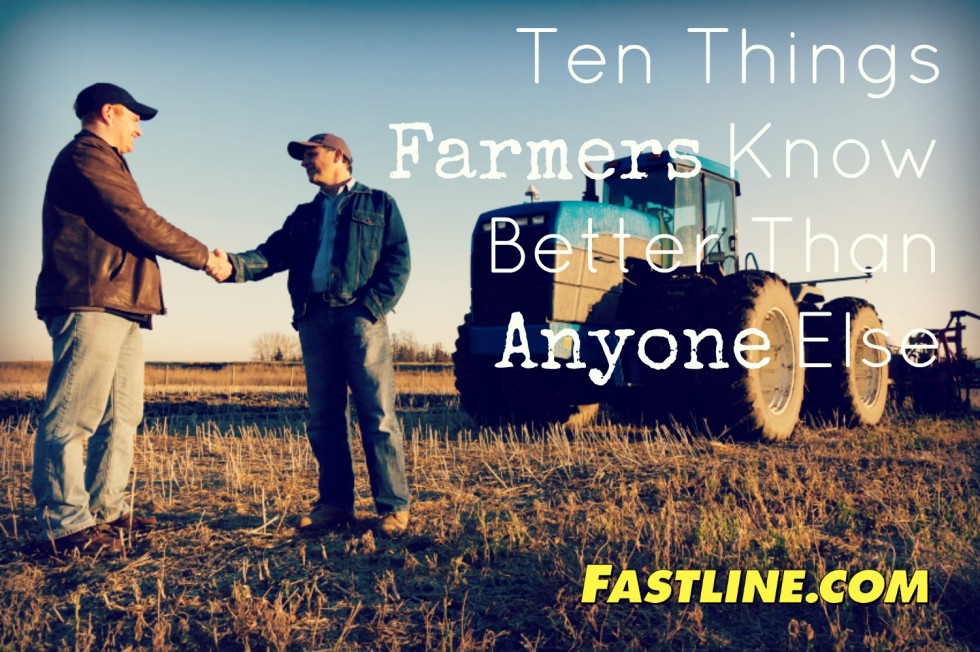 Anyone can farm, but not everyone is a Farmer. There are many things that you quickly learn and traits that are necessary to have while Farming. Below is our list of the 10 things Farmers know better than anyone else. (in no specific order)
1. Patience: Farmers are some of the most patient people you'll ever meet- they have to be. They must have patience with their crop, their livestock, their equipment and most of all, the weather. Who else could wait for months for their crop with the hope that it will turn into something.
2. Optimism: The Farmer has to be an optimist or else he wouldn't be a Farmer. Maintaining an optimistic outlook through it all is the only way to get through the days of droughts, broken equipment and sick livestock. Farmers know better than anyone else, maintaining the perspective that next year will always be better, is crucial.
3. Mother Nature: She's a force to be reckoned with but Farmers could tell you more about the weather than the weatherman. They watch her daily and know what they need from her to get their crops growing, harvested and sold, not to mention, to produce feed for their livestock and to keep them happy.