Thanks to John Webster of Iowa for stopping by and purchasing Tejas semen!
Semen on this Angus bull is available through Lautner Farms!
Sexed Female Semen is also available. 
Tejas is a son of the great BC Lookout and has already sired champions. We believe Tejas will work well on I-80 daughters!
Place your order for shipment today! 800.515.3284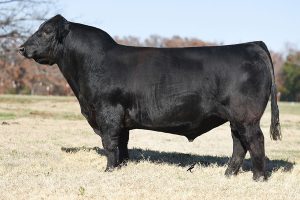 Champion Angus Heifer- Jackrabbit Memorial 
Heifer sired by Tejas!