The 10 Best Small Towns In America
www.businessinsider.com
From New Mexico to Kentucky.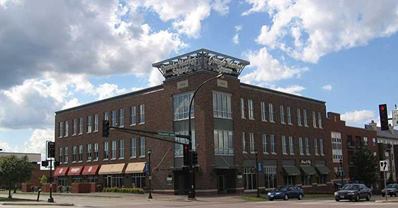 Some people say America's "small towns" are a dead concept, that mom-and-pop stores are a thing of the past, and that quintessential neighborhood relationships aren't built for the 21st century.
Map publisher Rand McNally and USA TODAY are rebutting that notion. They partnered up to compile a list of the best small towns in America, asking people to vote on factors including friendliness, food, and beauty.
So if you're in a mood for a trip, and New York, LA, and Chicago aren't quite your style …
#10 Tybee Island, Georgia
Population: 2,990
Closest major highway: U.S. 80
Tybee Island, located on Georgia's coast right near the South Carolina border, is known for its relaxing, laid back atmosphere, great seafood, and breathtaking views — 272 of its 499 votes were awarded in the "Most Beautiful" category.
The island has centuries-old historical monuments, notably the Battery Garland of Fort Screven — which was used in the Seminole War (which is also known as the Florida War).
Read more: http://www.businessinsider.com/the-ten-best-small-towns-in-america-2012-11?op=1#ixzz2rjFoE41u