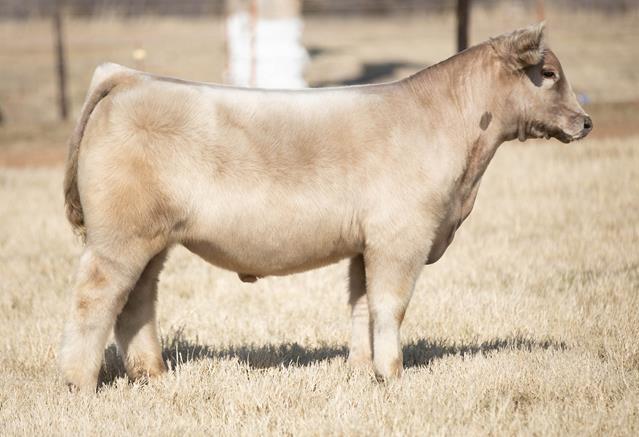 Sire: Front & Center
Dam: HL 5101 (Solid Gold x HL 504)
DOB: 8/29/20
Sex: Steer
Consignor: Heldermon Boys Show Cattle (DeRon:
405-850-5102
; Cy:
405-542-7941
; Colten:
405-612-2078
; Cashe:
405-496-1672
Comments: Watch the video of the way this one carries himself. He has a big square hip, little neck and has the proud look it takes to win. Big time prospect here!