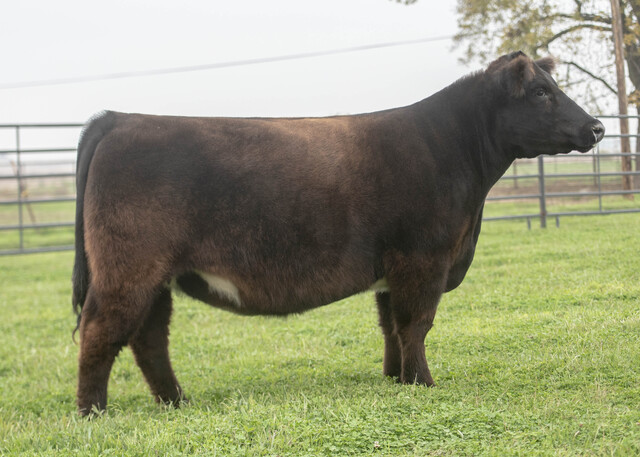 Sire: Monopoly
Dam: Fair Donor Harriet 902W
DOB: Feb 2019
Sex: Bred Cow
Breed: Low Chi

Genetic Status: THC, DSF, PHAF
Breeding Info: Bred to Minn Peace Of Mind Due 2/24/22

Consignor: Todd Fair209-648-8240Treyton Fair209-535-9936Weston Fair209-277-6623
Comments: This one pains me to put in here. I dont let go of Harriet daughters very often. I had lots of interest in this one as heifer and refused to price her. But since we are wanting to head in a show heifer direction we decided to offer her up. She is not your typical monopoly. She is bigger framed, bigger footed and thankfully she has her mothers head. She is coming with an exciting mating for her second calf. She is extremely gentle and needs to hit the donor pen soon as he calves.